UPS Freight Announces Rate Adjustment
UPS Freight, the nation's fourth-largest Less-Than-Truckload (LTL) carrier, today announced a general rate increase averaging 5.9 percent covering non-contractual shipments in the United States, Canada and Mexico.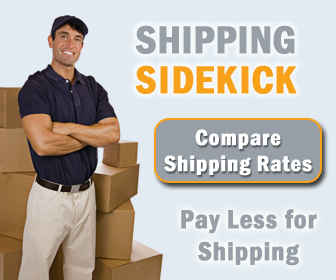 The rate adjustment takes effect on Oct. 18, 2010, and applies to minimum charge, LTL rates and accessorial charges.
UPS Freight, the over-the-road heavy freight division of UPS, offers a full range of regional, interregional and long-haul LTL and Truckload capabilities in all 50 states, the Virgin Islands, Puerto Rico and Guam along with comprehensive cross-border service in Canada and Mexico.
UPS's portfolio of services includes UPS WorldShip, allowing both small package and freight customers the capability to create bills of lading, schedule freight pickups and receive rate quotes using a single system.
Welcome to Shipping Sidekick!
Save up to 60% on shipping almost anything to almost anywhere!