Purolator Shipping Deadlines For The Holidays
Canada's largest courier expects to pick up and deliver more than 1.3 million packages on Dec. 20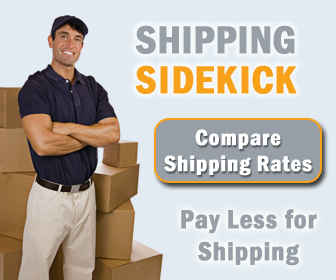 To ensure gifts to your loved ones arrive on time and in one piece for the holidays, Purolator shipping wants to remind all Canadians of some key tips for this busy season, including Purolator shipping deadlines and packaging tips. Purolator shipping anticipates its busiest shipping day of the year will be December 20, when, on this day alone, Purolator will pick up and deliver more than 1.3 million packages.
Domestic & international holiday shipping deadlines
To help businesses and consumers prepare for this holiday season, Purolator shipping announces its domestic and international shipping deadlines and offers some tips on the do's and don'ts of packaging.
Six top tips: Holiday packaging made easy by Purolator
Before grabbing the bubble wrap and masking tape, read through some of our packaging do's and don'ts to ensure your loved ones are opening their perfect, secure parcels in time for the holidays. Shipping experts at Purolator are encouraging businesses and consumers to practice proper holiday packaging by following these tips:
Wrap packages in appropriate materials. Don't use holiday wrapping paper to ship a gift, as the wrapping paper may be damaged during the delivery cycle. Use strong, durable shipping paper instead.

Select the appropriate box. Unless the item is a card or letter, use a box for packing gifts – a box offers better protection as the package is being processed as well as during transport. It's always better to use a new box since previously used boxes lose their strength over time. If you don't have a box handy, drop by one of our retail centres where you can purchase various sized boxes.

Pack items carefully. Each item should be placed at least two inches away from the walls of the box to keep from shifting. Be sure to firmly secure the contents of the box – especially lightweight and fragile items – by using an appropriate amount of filler material, such as polystyrene packing chips, bubble wrap, shredded or crumpled construction paper. Some packing materials such as bubble wrap is available through your local Purolator retail centre.

Seal package carefully. Use good quality packing tape at least two inches in width. Avoid using masking tape or cellophane tape as they aren't secure enough. As well, do not use string, rope, plastic straps or elastic bands to tie packages together as it can potentially get caught in processing equipment.

Include complete mailing details. During the holiday rush to send cards and gifts, many people forget to include their return address or write down the recipient's postal code. These are critical elements to ensuring your shipment arrives on time.
Shipments must be tendered to Purolator shipping by these dates for delivery before December 25. Transit times are based on departure from and arrival to major city centres.
Ready to book your shipment? Click here.
Welcome to Shipping Sidekick!
Save up to 60% on shipping almost anything to almost anywhere!