Canada Post Holiday Schedule
Canada Post offers customers alternative mail and parcel delivery solutions for the holidays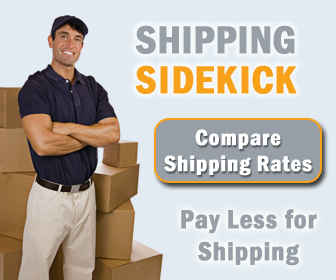 With the holidays fast approaching, Canada Post is reminding Canadians of shipping deadlines to ensure that no one is disappointed during the holiday season. The Canada Post holiday schedule is as follows:
For the most economical shipping solutions for parcels bound for Canadian destinations, Regular parcels should be mailed by December 11 in order to be delivered in time for the holidays according to the Canada Post holiday schedule. For those with busy schedules, packages can be shipped until December 23 using PriorityTM Next A.M.
"Over 40 percent of Canadians will ship an average of three gifts to their loved ones during the holiday season," says Marvin Rosenzweig, Senior Vice-President, Parcels at Canada Post. "Our network is the largest in Canada and we offer secure shipping solutions meant to fit everyone's budget and timelines."
Ready To Ship Your Package? Save Up To 60%.
According to the Canada Post holiday schedule, greeting cards within Canada going outside a province should be mailed by December 16; within a province by December 17; and local greetings should be in the mail by December 20.
In light of recent air transportation security measures in Canada and internationally, Canada Post is also advising Canadians sending letters, parcels or packets to the U.S. and other international destinations to do so as soon as possible to ensure their mail arrives on time for the holidays. Canada Post and its partners and suppliers are continuously taking steps to ensure on-time delivery. Please note that December 25, 2010, is an official Canada Post holiday with no pickup or delivery taking place.
Welcome to Shipping Sidekick!
Save up to 60% on shipping almost anything to almost anywhere!