Tips on Choosing Motorcycle Shipping Companies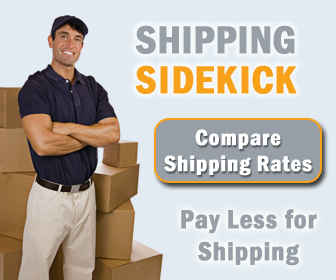 You have many choices when it comes to shipping a bike. There are many motorcycle shipping companies out there. As such, here are a few pointers in choosing a company to haul your bike.
First off, you must select between door-to-door transport and terminal-to-terminal transport. Door-to-door motorcycle shipping entails that your used or new motorcycle will be collected directly from the "door" of your home, bike dealership, salvage insurance auction, etc. and delivered to the "door" at the point of destination. You will not need to pick it up from the motorcycle shipping companies as it will be dropped off directly to you. It's contrary to the terminal-to-terminal transfer service where you have to deliver and then collect your motorcycle from the vehicle hauler terminals which are normally located close to large metro areas. You must first choose between these two types of delivery; terminal-to-terminal shipping is often cheaper but less convenient. Many motorcycle shipping companies offer both of these services.
Next, you must determine if you wish open truck motorcycle shipment, enclosed transport service, or crated motorcycle freight.
• Open truck motorcycle shipment means that your bike will be moved by a common vehicle carrier. It will be uncovered to the weather during the trip. You might expect that motorcycle shipping costs less compared to car shipping because of the smaller size but this isn't the case. Vehicle carriers bill per spot on their truck and motorcycle shipping rates are just a bit lower than car shipping rates.
• Enclosed motorcycle transport service implies that your bike will be travelling INSIDE the vehicle carrier's truck. It's favored method for new and custom bikes.
• Crated motorcycle freight service involves getting your cycle crated for shipping. You can buy a pre-made foldable crate, have your transport company order one or hire a crating warehouse. They're generally used in international shipping as they supply a strong protection for your bike during the overseas conveyance. Most motorcycle shipping companies offer such crates.
Your next step is to select a motorcycle transport company. You can contact motorcycle shipping companies directly or use a shipping rate comparison website such as Shipping Sidekick which will get you up to 12 motorcycle shipping quotes with one short form. Be ready to provide the origin & destination, estimate departure date, type of motorcycle, and desirable motorcycle shipping option. Comparing rates and transit times between motorcycle shipping companies is very important as you'll find their rates vary greatly between carriers even for shipments with the same origin and destination. Comparing rates can save you up to 60%.
From the time you sign the contract for the motorcycle shipment it will typically take 1.5-2.5 weeks until the actual pickup. Most motorcycle shipping companies can't assure the exact pick up date as it depends on their routes and availability of other shipments. Make sure you obtain the signed report from the driver when he collects your motorcycle. Also it's not a good idea to include any motorcycle accessories, parts or products as the vehicle transport companies are not accountable for objects that are not part of the vehicle. On arrival, be sure to inspect your motorcycle for any possible damage en route. Note all damages on your inspection report, obtain the driver's signature, and contact your motorcycle shipping company ASAP. With reputable motorcycle shipping companies damage does not occur often but accidents do happen.
By following these simple steps you can assure that shipping your motorcycle will be as easy and inexpensive as possible. Need a motorcycle shipping quote now? Click here.
Welcome to Shipping Sidekick!
Save up to 60% on shipping almost anything to almost anywhere!