CSX, ShipCarsNow Earn Environmental Stewardship Honors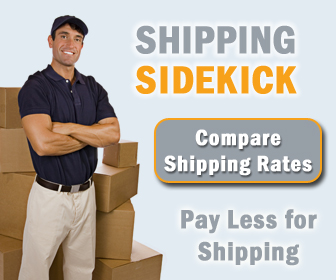 CSX Corp. recently was named to three top sustainability leadership indexes: the Dow Jones Sustainability Index for North America, the CDP S&P 500 Climate Disclosure Leadership Index 2014 and the CDP S&P 500 Climate Performance Leadership Index 2014.

CSX is the only U.S. railroad and among just four transportation companies ranked on the Dow Jones Sustainability Index for North America, which recognizes leadership in sustainable business practices, CSX officials said in a press release. Listed on the index for the fourth consecutive year, the Class I was honored for its performance in such areas as customer relationship management, climate strategy, management of environmental policy issues, corporate citizenship and philanthropy, and risk and crisis management.
Ship a Car Now. Compare Rates Here.

In the CDP index, CSX raised its climate disclosure performance score to an all-time high this year, railroad officials said. And for the fifth-straight year, the Class I achieved a position on the Climate Performance Leadership Index, which evaluates how companies measure, verify and manage their carbon footprints.

CDP's annual indexes honor companies listed on the Standard & Poor's 500 Index that have demonstrated a commitment to managing climate change by integrating it into their business strategy and taking actions to mitigate environmental risks.

"Sustainable growth is critical to the long-term success of our business and to our ability to meet America's increasing need for efficient, environmentally friendly rail transportation," said CSX Chairman, President and Chief Executive Officer Michael Ward. "These important recognitions highlight our ongoing commitment to conducting operations in an environmentally responsible manner and engaging actively in the communities that we serve."

Meanwhile, Union Pacific Railroad subsidiary ShipCarsNow has received the 2014 SmartWay Excellence Award from the U.S. Environmental Protection Agency (EPA), the first railroad logistics company to receive the honor. The award recognizes the top 1 percent of EPA partners that have optimized their freight management operation's environmental performance and efficiency.

The EPA honored ShipCarsNow for reducing fuel consumption and associated greenhouse-gas emissions through its transportation offerings, and for hauling more than 90 percent of its freight ton-miles with environmentally and energy-efficient SmartWay carriers. ShipCarsNow is one of 11 companies to receive the EPA distinction, which is based on environmental performance and environmental leadership.
Compare Car Shipping Rates Here.

"ShipCarsNow strives to protect the environment and reduce emissions by leveraging multimodal options and SmartWay carriers to move goods in the most efficient way possible," said ShipCarsNow President Marty Coalson in a press release. "Collaborating with the EPA and sharing best practices with our customers helps create socially responsible supply chains."
Welcome to Shipping Sidekick!
Save up to 60% on shipping almost anything to almost anywhere!