Health and Safety Tips for Truckers During the Coronavirus Outbreak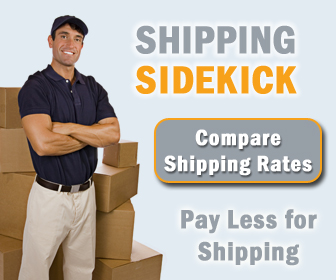 During the coronavirus pandemic, truckers are classified as essential workers needed on the front lines to continue providing products and services to the nation. When transporting goods from one location to another, however, truck drivers can't help but wonder about their health and safety when on the road. From working longer than normal shifts and driving thousands of miles to becoming infected with the coronavirus or transmitting it to others, there are several things truckers can do to remain safe. Continue reading to learn more.
Educate Yourself on Coronavirus Symptoms
Though the hope is that you don't contract this nasty virus, the truth is, you never know. Seeing as how truck drivers are more exposed, it is highly recommended that drivers be aware of the signs and symptoms that something could be going on. Though some are asymptomatic and won't show any signs of the coronavirus at all, some of the most common symptoms are shortness of breath or difficulty breathing, high fever, dry cough, and loss of taste and smell. If you believe you've contracted the virus, it is imperative that you notify your employer, get home and self-isolate, and contact your primary care physician for further instructions on how to get tested and available treatments.
Wear Personal Protective Equipment
One of the first things to reduce the chances of getting infected or transmitting the coronavirus to others is to wear personal protective equipment. This should, at the very least, include a face mask. When handling packages, entering and exiting buildings, and pumping gas, it is also recommended that you wear gloves to prevent touching a contaminated surface.
Sterilize Your Truck Often
There are packages constantly being moved in and out of your truck that could be contaminated with the coronavirus. That's why it is highly recommended that truckers clean and sterilize their trucks frequently. Soap and water or bleach solution and a sponge or rag will do the trick. Wipe the inside and outside of your truck at least twice a day (before starting your shift and after your shift ends).
Take a Break When Needed
As the need for products is at an all-time high, some truckers may find that they are working longer shifts or taking on larger loads. Though the extra pay or urgency to make the delivery and get back home to safety may be at the forefront of your mind, it is imperative that you take breaks when needed. Driving long distances without a break or while you're tired increases your chances of getting into a trucking accident. Therefore, if you need to, pull over at a rest stop or find a hotel to stay the night.
Make Your Own Meals
The best way to reduce your chances of catching the coronavirus it is highly recommended that you try to limit stopping in public places. This includes restaurants. So, it's time to put those cooking skills to good use and make your own meals. If you only take local or in-state trips or work just a few hours each day, something as simple as a nice sandwich, some fruit, and a salad will do the trick.
If you're on the road for days or hours at a time, however, you can get a bit more creative. This is especially true if you have electrical outlets in your cabin. You can bring along a mini-fridge, a hot plate, and a crockpot and make some decent meals to keep you full during your journey. For truckers who prefer to leave the cooking to the experts, try to stop at restaurants that have curbside pickup or drive-thru windows so you don't have to enter the premises.
As essential workers, truckers don't have the advantage of being able to remain in their homes during the coronavirus pandemic. It is because of their hard work and bravery that people across the country are able to get the things they want and need. While out there on the roads, however, it is imperative for truckers to follow the advice above to remain healthy and safe at all times.
Welcome to Shipping Sidekick!
Save up to 60% on shipping almost anything to almost anywhere!