Shipping Tips For Small Businesses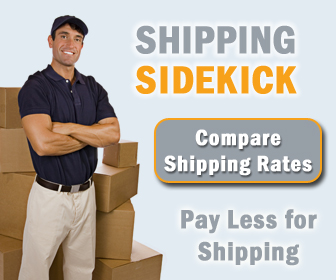 Small business owners are always looking for ways to save a few bucks so they can make their company more competitive. Shipping costs can be one of their biggest expenses and it seems as they grow all the time. After all, sending out dozens of mailers for a retail store or information about Driveri from Netradyne to trucking companies isn't cheap.
Fortunately, these are costs entrepreneurs can definitely cut down on if they make some smart changes. The things they do aren't complicated, either. Small measures like making sure they are using the right size box, the right packing material, and even buying in bulk can save a great deal of cash.
No Wasted Space
One of the first things a business owner can do to shave some money off of their shipping costs is by making sure they aren't throwing away cash on unused space. For example, if a driving company sends out DVDs about distracted drivers to their clients, they don't need to use a box to pack each video in when an envelope will do just fine.
Keep Track of Postage Costs
Overstamping packages can really add up. A postage meter can help business owners save up to 20% every year.
A postage meter allows workers to print postage and put them directly on the packages. In order to use one, however, a business needs to obtain a permit. Also, if a company wants to send out bulk mailings then they'd need a permit for that as well.
Shop Around for Carriers
Just like any other business expense, owners should shop around for carriers with the best rates. FedEx and UPS, for example, charge a significant amount of money especially if the volume of packages is low. USPS is usually fairly cheap, but regional shippers shouldn't be counted out.
When looking around for the best company to use for shipping, businesses should also see if they can negotiate their rates. Carriers always offer better prices to customers who ship a high volume of packages.
Use the Carrier's Packaging
Stop buying boxes from manufacturers to ship packages. The cardboard box manufacturing industry brings in more than $60 billion in the US every year. In reality, it's much better to just use the packaging materials provided by the carrier.
Using packaging materials carriers provide prevents them from charging additional fees for dimensions and other things. And if a business owner doesn't send out a high volume every month the flat rate boxes provided by the USPS may be all they need. That beats paying by the pound.
Don't Forget Shipping Costs When Setting Prices
When a business owner sets the prices for their goods, they should factor in the cost of shipping. If someone is selling goods on eBay, for example, they can offer combined shipping to cut down on the overall cost.
Buy in Bulk
Buying shipping supplies in bulk is a simple way to save a few bucks. Be sure to pick lightweight packing material when buying supplies, as well. Business owners can also reuse packing materials that they have. For example, save packing peanuts or bubble wrap.
Small Steps Make a Big Difference
Taking small steps to reduce costs can save a lot of money when a business owner is sending a high volume of packages out. At the end of the day, every measure taken to save money increases the company's profit margin and makes it healthier. Shipping costs can really hit the bottom line so starting here is a good idea.
Welcome to Shipping Sidekick!
Save up to 60% on shipping almost anything to almost anywhere!