7 Reliable Shipping Tips You Need to Implement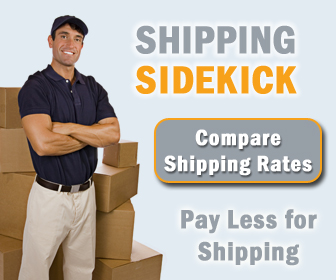 Setting up an e-commerce business is now easier than ever, with services like Shopify streamlining the process of creating your own shop. Shipping, however, is still an obstacle for many e-commerce business owners, given the recent surge in rates. Since giving your clients an all-around positive experience should be your top priority, you cannot disregard the importance of improving your shipping services. In this spirit, we've curated a list of the 7 best shipping tips you can employ to keep your customers satisfied. Just keep on reading to know more.
Don't Use Oversized Boxes
Admittedly, shipping rates are getting a little bit too costly for most small business owners. While there are various hacks you can try to cut back on your shipping expenses, the best way you can do so is to simply forgo oversized boxes. You'd be surprised that many novice sellers who are just dipping their toe into e-commerce for the first time make this mistake, unaware of how much it can increase their shipping costs. Because the rates usually depend on the weight of the package, you should not add to the weight of the product by putting it in a box that is too big for it. So, make sure that you have boxes of all sizes to accommodate different products.
Try Peer-to-Peer Order Fulfilment
When you are still starting out, renting dozens of warehouses across the country is not feasible. Nonetheless, it remains the only way to fulfill orders faster. But, how can you cut costs and ensure that your clients receive their packages quickly? As the folks at Cahoot suggest, peer-to-peer shipping can put an end to your dilemma. To clarify, these experts point out that peer-to-peer shipping relies on using other sellers' warehouses to deliver your orders. In exchange, you also need to help these other sellers by letting them leverage yours. This creates a network of sellers who work together to keep their clients satisfied. So, give this new approach a chance.
Streamline the Process
Having a special team to help you pack your products is the best way to guarantee that the process goes without a hitch. To make sure this happens, you need to give your employees clear instructions on how to prep boxes, especially when packing fragile items. Moreover, you can also ask them to fill the boxes with packing materials in advance to send out orders faster. By doing so, you will cut the time you need to prepare orders in half.
Get the Best Packing Materials
If your business deals in fragile items, investing in high-quality packing materials is a must. These materials may include high-quality cardboard boxes, Styrofoam inserts, packing peanuts, and bubble wrap. Cheap materials may look the same, but they are far less superior to high-end ones. This may cost you a pretty penny, but it will enable you to rest assured that your valuable products remain intact and reduce the number of returned orders.
In some cases, customers may enter a wrong address by mistake. Failing to verify your customers' addresses before shipping their orders just wastes money, as you will end up with many returned packages. Thus, when an order is placed, you should send the client an email or call them to make sure they have entered the right address. It can seem inconsequential, but this step will help your business thrive and reduce wasted resources.
Don't Add Hidden Costs
We get it; you want to attract more customers by advertising free shipping. However, promising your clients a free service then surprising them with hidden shipping costs will give your business a bad reputation. So, you will have to be upfront about all the expenses they have to cover, even if it may turn a few customers away. In this case, honesty is really the best policy!
Avoid Generic Boxes
The boxes that you ship your products in say a lot about your business. Using generic boxes that do not carry your logo will either confuse your customers or make you miss out on an ingenious marketing strategy. By creating customized boxes that have the colors and logo of your store, you can build your brand and inspire customer loyalty. Luckily, these small alterations do not cost much, so you have no excuse not to try them.
Shipping is one of the many details e-commerce business owners have to be careful about. To give your clients an incomparable shopping experience, offer competitive shipping fees, ensure fast order fulfillment, and invest in high-quality, customized packing materials and boxes for the best result. Some of our tips can cost you a bit upfront, but you will reap the benefits when you impress your clients with your amazing service!
Welcome to Shipping Sidekick!
Save up to 60% on shipping almost anything to almost anywhere!