How to Track Your Shipments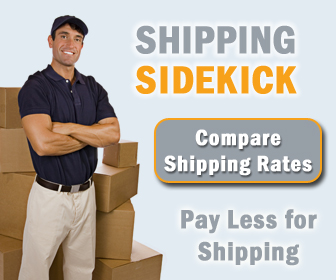 A lot of people are so fond of ordering things online, which are sent through delivery companies and would reach us in no time. Delivery companies do not only deal with purchased items but also things that are forwarded to us by a friend or family member. They make sure that our packages reach us without any delay and have provided us a way on how to check on our packages. They have made a system where we can now see the status of our shipment.
Here are some steps to track your packages or shipments:
IMAGE SOURCE: https://unsplash.com/photos/BPxkU4uPq6Y
Ask your sender if the package has already been sent
Some of us are too excited to know when the package would arrive and will immediately track the order. However, before you do that, you need to make sure that your order or parcel has already been picked up by the courier who is supposed to have the item processed with the delivery company. Even when the seller has already sent you the tracking number for the package, it will not appear on the tracking website if it hasn't been checked in by the delivery service provider.
Visit a website for tracking shipments
There are a lot of available websites you can visit on the internet to check the status of your parcel. If you use the most popular cargo and shipping companies worldwide, you can check on 15 Track, an online package tracking website that supports these global freight companies. Such online tracking websites will require you to provide some information about the package you would like to track.
Know your package tracking number
Knowing the tracking number of your package is very important because it is what is being used in the input you need to fill out on websites providing free tracking services. The package or tracking number will be sent to you by the sender or the company that will handle the delivery of your package, or it is often sent with the invoice for the payment you made when you ordered.
Ask for email notifications or updates on your shipment.
In making orders online, you are given an option on whether or not you would want to receive notification updates regarding your packages through email or the number you will have to provide, and it would be better if you enable this feature. This would let you know when there is a delay or change in the shipment date and status of your package.
IMAGE SOURCE: https://unsplash.com/photos/q8kR_ie6WnI
Tracking your package is convenient because you can see the latest updates about it. You would be able to see the most recent status and know the approximate date of arrival of your package. This helps both the company and the package receiver in cases when the package is lost or delivered to the wrong address. It helps reduce the pressure on the delivery company's side when the receiver constantly inquires or complains about when the package would reach her. It also helps lessen the anxiety you feel when you want to make sure that your package was shipped and not forgotten by the sender.
Track Your Package Now! Just Enter Your Tracking Number Here!
Welcome to Shipping Sidekick!
Save up to 60% on shipping almost anything to almost anywhere!