Four Ways to Improve Your Courier Service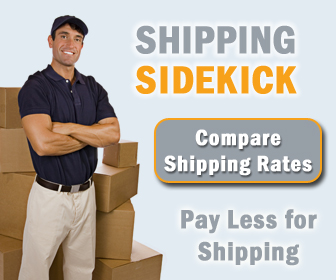 This article is for company owners, managers, dispatchers, operators, logisticians, and other representatives of companies that need an established process for processing and delivery of orders to customers. The article is also for both organizations and courier services that directly deliver goods and products and those companies and online stores that outsource the delivery of orders to courier companies.
Due to changes in the delivery market, the pressure to increase delivery quality rises. For those who frequently use a company's services, delivery time and communication with operators and couriers matter. Naturally, the requirements for high quality are growing. Clients need to understand that they will get quality products and services for their money.
Owners of businesses selling goods and services are well aware of the importance of a well-built delivery system. Many use the latest software like the woocommerce shipping plugin or order custom applications from software development companies. After all, negative customer feedback can be "earned" very easily if the client doesn't receive their products on time, regardless of their quality and value.
These considerations are especially true in the food sector, where every minute counts. A courier can lose their job if a customer eats a cold meal due to one hour delay. A company can lose customers if they get their pizzas half an hour late and write negative reviews on Google Reviews. This article offers tips on improving your delivery service and ensuring optimal and effective control of your couriers.
Delivery system simplification
Companies — especially online stores offering clothing, shoes, and home accessories — should simplify their delivery systems. Following the example of industry giants such as Amazon, AliExpress, and eBay, owners of small general merchandise companies are abandoning their courier services, giving this part of the job to professionals with the most developed delivery infrastructure or, in other words, to post offices.
If a company follows suit, it will need only a couple of full-time couriers to send packages to customers. The firm can save well on salaries and significantly expand its area of operation even to remote regions, but this increases the cost of goods due to postal fees.
Also, some increased risks do not depend on the supplier — spoilage of products on the way and delay or delivery to the wrong address. Such unfortunate incidents can harm the seller's reputation. In addition, not all goods are convenient to send by mail because of their fragility, large weight, or size.
The use of outsourced courier services
This model is suitable for those online business owners willing to devote part of their funds to professional delivery services so as not to deal with the training and preparation of their staff. And only a fairly profitable company can afford this.
If the number of your orders is just "off the charts," dealing with the problem by outsourcing is the most optimal solution. You can also involve outside organizations only for "peak" work periods, such as holidays.
But outsourcing also has its pitfalls. Couriers who are not directly dependent on your company are often not interested in the quality of customer service. Their main priority is to deliver the largest number of orders, and they don't care about positive opinions and feedback from the customer.
Training and motivation of your staff
Do not neglect proven staff training programs because they can improve the quality of service and have a positive impact on sales.
It is not a bad idea to develop your company's vision and priorities to encourage employees to be positive and friendly. In general, politeness and the ability to conduct a dialogue with clients are probably the most important parts of interacting with them. This also applies to the work of the courier.
Let's consider food delivery, for example. The number of orders peaks at lunchtime, when the streets are overcrowded with traffic. The courier has to deliver the lion's share of the day's meals at this time. Therefore, it is important to always be in touch with customers so that the courier can let them know if they need to wait a little longer.
Since most couriers see their work as temporary, you need to motivate and encourage them to work for you with a system of bonuses, a percentage of deliveries, and even offer a promotion to the best of them.
A comprehensive approach and automation of the courier service
You shouldn't forget about optimizing delivery speed. For instance, it's not good when your delivery system doesn't take into account the remoteness of customers from each other, and couriers often have to travel from one end of town to another. That can not positively impact their work and the reputation of the company.
To avoid such problems and better organize the logistics of your employees, you must pay attention to special applications for constructing the shortest routes. With their help, you can greatly increase the number of served addresses in a day, reduce the workload of your employees, reduce transport costs and improve service quality.
With a high-quality software product of this kind, you will have a comprehensive approach to solving delivery tasks and optimizing control over the transportation of your goods.
Conclusion
Automating manual processes will save time spent on processing information and preparing the delivery of orders to customers. Simplifying delivery systems, using outsourced courier services, and training and motivating your staff will further improve the delivery of your products. A good delivery process will be your competitive advantage.
Welcome to Shipping Sidekick!
Save up to 60% on shipping almost anything to almost anywhere!