The Ultimate Guide to Choosing a Moving Company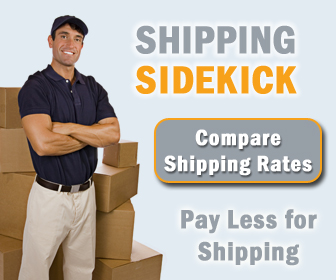 When it comes time to move, you have a lot of choices to make. One of the most important is choosing a moving company. This guide will walk you through choosing a moving company and help you find one that fits your budget and timeline.
Their Reputation
A moving company's reputation can tell you a lot about the quality of their services. Talk to friends and family who have recently moved, and see if they have any recommendations. Be sure to check out reviews from past customers. These can give you a good idea of what to expect from a company and whether or not they are likely to meet your needs. The best way to get a sense of a company's reputation is to contact them directly and ask questions about their services.
Services They Offer
A good moving company will offer various services to make your move as stress-free as possible. For example, they should also be able to disassemble and reassemble large furniture items and have a team of strong movers who can safely transport your belongings to your new home. They should also offer packing and unpacking services and storage options if you need to leave your belongings behind for a short period. The Osmon Moving and Storage company is an excellent option if you want moving or storage services in Los Angeles, San Diego, or San Francisco.
Their Prices
The cost of hiring a moving company can vary widely, depending on factors like the size of your home, the distance of your move, and the services you require. In general, you can expect to pay about $25 per hour for basic labor, plus additional fees for transportation and fuel. You may also need to pay for packing and unpacking services if you have many large or fragile items. To get an accurate estimate of your moving costs, get quotes from several companies.
Be sure to ask about hidden fees or surcharges, and get everything in writing before you agree to hire a company. Keep in mind that the lowest price isn't always the best option, as you may end up sacrificing quality for the price. Instead, look for a company that offers fair prices for high-quality services.
Tracking Services
A good moving company will offer tracking services so you can always see where your belongings are. This is especially important if you're moving long-distance, as it can give you peace of mind to know that your belongings are safe and on track to arrive at their destination on time. Most companies will provide tracking information either online or over the phone so that you can check in on the status of your move at any time.
Insurance Coverage
All moving companies are required to carry insurance, but the amount of coverage they provide can vary. Be sure to ask about their insurance coverage and what it covers before you hire a company. In general, you should look for a company that offers full replacement value coverage in case your belongings are lost or damaged during the move. You may also want to purchase additional insurance through your homeowners or renters insurance policy. This can give you extra protection if something goes wrong during the move.
When it comes time to choose a moving company, be sure to do your research. With so many companies to choose from, it's crucial to find one that offers the services you need at a price you can afford. Be sure to ask about their reputation, prices, tracking services, and insurance coverage before you make your final decision. With a bit of research, you can be sure to find a moving company that meets all your needs.
Welcome to Shipping Sidekick!
Save up to 60% on shipping almost anything to almost anywhere!