Career in the Shipping Industry: How to Find a Job Abroad
Fancy Working in the Shipping Industry? Here's What You Need to Know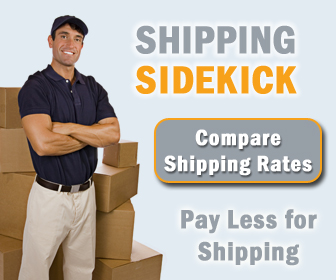 Do you want to travel the world and see new places while getting paid? If so, a career in shipping may be perfect for you!
There are many shipping jobs in abroad, and they come with a variety of different perks. This blog post will discuss the different types of shipping jobs available, how to find them, and what you can expect from the experience.
We will also provide tips on how to make the most out of your career in shipping! So, if you are ready to learn more about this exciting industry, keep reading.
What is the Shipping Industry, and what jobs are available in it?
The shipping industry is responsible for transporting goods and materials by sea. This can include anything from shipping containers full of merchandise to large oil tankers.
There are many different types of shipping jobs available, depending on your skill set and interests. We had to engage a variety of experts—most of which got their jobs through Jooble to get a complete list, but here are some of the most popular shipping jobs:
A deckhand is an important member of any maritime vessel, responsible for various tasks related to the maintenance and operation of the ship. Deckhands must be able to work long hours in all weather conditions and be physically fit to perform their duties.
Common duties include cleaning and painting the ship, mooring and unmooring the vessel, and handling lines. Deckhands must also be able to assist in emergencies, such as fires or man overboard drills.
Although the job can be demanding, it is also extremely rewarding. Deckhands have the opportunity to travel to new and exotic places, and they form bonds with their fellow crew members that last a lifetime. For those who love the sea, there is no better job than a deckhand.
An able seaman is a qualified deck crew member who has completed additional training. Able seamen are responsible for the more complex tasks on board, such as navigation, repairs, and watchkeeping. Able seamen must have a minimum of at least 180 days of documented sea service and pass an examination to prove their mastery of the material.
The captain is the most senior member of the ship's crew and is responsible for the safety and well-being of all on board. In addition to their duties, captains also have the final say in all decisions made on board the ship. This includes everything from the course the ship will take to how the crew will be disciplined.
Captains must have 15-20 years of experience working as an officer and pass a difficult examination to earn their license. For those who want to be in charge, a career as a captain is the ultimate shipping job.
The mate is the second-in-command of the ship, and they are responsible for assisting the captain with all aspects of the vessel's operation. As a chief mate, it is your responsibility to oversee the navigation of the vessel, monitor cargo operations, as well as keep an eye on specific onboard equipment. In order to qualify as a mate, you must have completed the necessary training and education, plus have at least 12 months of seagoing experience in that capacity.
Pilots are shipping experts responsible for guiding vessels into and out of port. They must have a detailed knowledge of the local area, including all the shipping channels and hazards.
Pilots must be able to work long hours, often in inclement weather. They must also be able to think quickly and make split-second decisions. For those who love the challenges of shipping, a career as a pilot is a perfect choice.
How to Find Shipping Jobs Abroad
To begin, the list above isn't in any way conclusive. There are so many other shipping jobs abroad that we didn't cover here. For example, shipping managers, shipping agents, shipping lawyers, etc.
Now, finding shipping jobs abroad can be a little tricky if you don't know where to look. But don't worry; we've got you covered. Here are a few tips on how to find shipping jobs abroad:
Check out job aggregator sites
There are many job aggregator sites that collect shipping jobs from all over the internet and list them in one place. This makes it easy for you to search for shipping jobs in a specific country or region.
One very good example is Jooble. With Jooble, you can easily search for shipping jobs abroad. All you have to do is enter the keyword "shipping" and the country or region you're interested in, and Jooble will list all the shipping jobs in that area.
Check out shipping company websites
Another good place to look for shipping jobs is on shipping companies' websites. Most shipping companies have a "Careers" section on their website where they list all their current job openings.
Some shipping companies even have a dedicated website for their job openings. For example, Maersk has a website called Maersk Careers, where they list all their current job openings.
Check out shipping association websites
Another good place to look for shipping jobs is on the website of shipping associations. Shipping associations are organizations that represent the shipping industry in a particular country or region.
For example, The Baltic and International Maritime Council (BIMCO) is a shipping association that represents the shipping industry in Denmark. BIMCO has a website listing all the current job openings in the shipping industry in Denmark. So if you're interested in finding shipping jobs in Denmark, BIMCO's website is a good place to start your search.
Make good use of social media
Social media is a very powerful tool that can be used to find shipping jobs abroad. Many shipping companies and associations use social media to advertise their job openings.
So make sure you follow shipping companies and shipping associations on social media, so you can stay up-to-date with their latest job openings. You can also use social media to connect with shipping professionals and ask for recommendations on good shipping jobs abroad.
Use Google
Did you also know that you can use Google to find shipping jobs abroad? Yes, it's true.
All you have to do is enter the specific shipping job you want and add "We're hiring/needed/looking" and the country you want to work in. For example, if you're interested in finding a shipping manager job in Singapore, you can enter "We're hiring shipping manager Singapore." Doing a search like this will help you find current job openings for shipping jobs in the country you're interested in and make it easier for you to apply for them.
Closing Thoughts
We get it; if you've never worked in the shipping industry before, the whole process of finding a shipping job abroad can seem a bit daunting. But don't worry; it's not as difficult as it seems.
As long as you know where to look, you should be able to find a shipping job abroad that's a good fit for you. So use the tips we've shared in this article to help you with your search, and we're sure you'll find the shipping job of your dreams in no time.
Welcome to Shipping Sidekick!
Save up to 60% on shipping almost anything to almost anywhere!