A Guide on Temporary Storage Buildings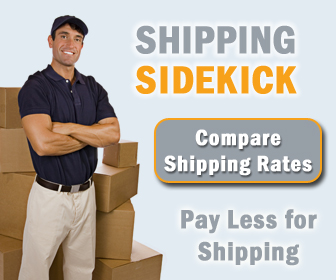 Nowadays, most businesses prefer temporary storage buildings to permanent warehouses. Temporary buildings are easier to build and are cheaper. The structures are also versatile and portable.
There are plenty of temporary building options on the market. Industrial tents are common because they are cheap and easy to install. However, other options such as steel-framed temporary structures are also good value for money.
What Is a Temporary Storage Building?
Temporary buildings, also known as semi-permanent structures, are built using prefabricated materials. The building features steel beams that support the structure and the walls could be either industrial tents or steel sheets.
Most temporary structures come with a high-quality clear PVC roof that lets in natural light during the day. Steel-frame buildings can be insulated with extra padding on the walls. You can have a peek at this website for more info on steel-framed structures.
Temporary storage buildings come in a variety of sizes. The buildings can even be 12 meters high, which is a plus if you are looking for extra storage space. The structure can also be extended later on if you need more floor space.
The height and floor space advantage are quite a plus, especially if you have trucks and forklifts moving in and out of the building.
Pros of Temporary Storage Buildings
The number one reason why most businesses go for temporary warehouses is that they are cheap. In addition, the materials needed to set up temporary structures are pre-fabricated, which reduces the set-up time. You will also spend less on labor costs than you would when building a brick-and-mortar structure.
Portability is also another plus worth noting. Most businesses operate on leased property, which limits how much they can develop or build structures. Here is where temporary warehouses come in handy. The structures can be pulled down and the materials transferred to a new location.
Temporary structures are also very versatile. For example, steel-frame structures can be used as warehouses or office spaces. All you need to do is add extra padding on the walls and you are good to go.
Industrial tents, on the other hand, are even more versatile. These structures have been used as warehouses, garages, indoor arenas, or for residential purposes in emergencies.
Do You Need Planning for Temporary Structures?
In some cases, yes, and in some no. For emergency cases, you may not need to apply for a planning permit. The rules may vary from one state to another. In cases where you will be using the structure for more than four weeks, you will need to get a planning permit.
Other cases where you will need a permit are if the structure will occupy more than 25% of the property. We recommend consulting a construction expert before setting up the structure. They will help you get all of the necessary documents in order when applying for permits.
Leasing vs. Buying Temporary Storage Buildings
Leasing can be the best option if you are using the structure for a short period. In such cases, the lease costs will be lower than the purchase price. However, if you are using the structure for extended periods, you will be better off buying the structure.
You can also lease out the structure to other people to earn extra income. The costs of temporary structures depend on the type. Industrial tents are cheap because they don't come with too many features.
Steel-framed structures are costlier depending on how many features it comes with. You can add insulation on the walls to make the structure more habitable. The structures can also be fitted with extra features to make them habitable.
Wrapping Up
Temporary structures offer plenty of benefits and their versatility makes them a great fit for any business. The structures can be customized and used for various activities. Businesses operating on leased properties should consider getting temporary storage buildings over building a brick-and-mortar structure.
Welcome to Shipping Sidekick!
Save up to 60% on shipping almost anything to almost anywhere!