DHL Sponsors Swimwear Show At Mercedes-Benz Fashion Week Swim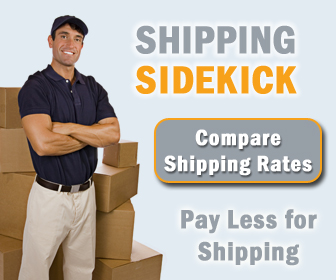 DHL, the world's leading logistics company, returns for the fourth straight season to the hottest runways in Miami as the official logistics provider of Mercedes-Benz Fashion Week Swim. But this time, DHL is also working with a renowned swimwear designer to get a bit more -- or less -- "coverage". This year, DHL is a proud sponsor of the Beach Bunny Swimwear designer runway show, featuring the design collaborations of Kourtney Kardashian, Kim Kardashian and Khloe Kardashian Odom.
This season, Beach Bunny has made new waves with its boldly unique collections, three new storefronts and some very famous campaign models. As a leading facilitator of international trade that operates in over 220 countries and territories, DHL is sponsoring Bunny Beach Swimwear to come out from "behind the seams" and demonstrate its unique ability to serve the fashion and apparel industry.
"DHL demonstrates its international expertise and commitment to the fashion industry daily by helping bring apparel collections that 'dazzle', to the marketplace," said Christine Nashick, Vice President of Marketing for DHL. "This year, we're proud to enhance our presence within the fashion industry with the sponsorship of Beach Bunny Swimwear. Whether we're handling designer threads, the hottest swimsuits, samples or getting final garments to retailers, our dedicated team helps move fashion around the world," said Nashick.
With a leading market presence in Asia, Europe, Central and Latin America - all markets important to the industry - DHL is fully integrated into the needs of the fashion industry, and offers services that cover the entire fashion logistics supply chain.
Making their runway debut in Miami, Kourtney Kardashian, Kim Kardashian and Khloe Kardashian Odom of reality-TV fame have signed a design collaboration deal with Beach Bunny Swimwear through the new release of the label "Kardashians for Beach Bunny Swimwear." With the famous trio on hand, the new collection will make a splash among dozens of guests attending the DHL-sponsored Beach Bunny Swimwear designer runway show on Friday, July 16.
Mercedes-Benz Fashion Week Swim is presented annually at Miami Beach's historic hotel, The Raleigh. From July 15 - 19, two thousand journalists, buyers and VIPs will be in South Florida to experience the most elite swimwear event in the country. This "by invitation only" event features the top swimwear designers from the US and abroad, showcasing collections in two runway venues, the Cabana Grande and the Oasis, as well as The Raleigh's Historic Pool and Penthouse which will provide spaces for designer cocktails and presentations.
Welcome to Shipping Sidekick!
Save up to 60% on shipping almost anything to almost anywhere!