Postal Service, Commerce Department Expand Strategic Partnership
Business Plan Establishes Simplified Gateway to Global Trade for U.S. Companies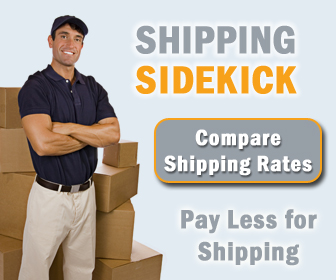 Responding to the call for a doubling of exports over the next five years through the National Export Initiative, officials with the U.S. Postal Service and U.S. Department of Commerce are leveraging their strategic partnership to launch a business plan aimed at empowering American businesses interested in exporting as a pathway to growth. A partnership agreement signed at Postal Service headquarters today by Postmaster General John Potter and Commerce Secretary Gary Locke establishes an outreach strategy between representatives of the Department of Commerce's International Trade Administration and U.S. Commercial Service, and the Postal Service's Global Business team.
With the launch of the partnership agreement, the two groups will work to provide foreign market expertise to small and medium-sized enterprises interested in expanding into new markets, providing simplified access to the free resources and tools available through a nationwide network of international trade experts and global shipping specialists. Awareness activities include outreach at trade shows, direct mail campaigns and online registration for resource support.
"By bringing together the global market know-how of the International Trade Administration with the capacity of the Postal Service to move goods and merchandise worldwide, we've created a simplified on-ramp for businesses of all sizes to engage in global commerce," said Potter. "This partnership provides American businesses with ready access to the resources and transportation networks required to grow beyond our domestic borders."
"We know that American businesses produce world-class goods and services. What we can improve on is connecting those businesses to the 95 percent of the world's consumers living outside our borders," said Secretary Locke. "This partnership with the Postal Service will be an important part of the solution."
The combined strength of customized consulting from the Department of Commerce's U.S. Commercial Service and the value-based logistics expertise and business solutions from the Postal Service establishes a simplified roadmap for successful entry into new markets. In the first phase of the partnership, efforts will focus on those businesses currently shipping to one foreign market through the Postal Service. In subsequent phases, the two groups will work with small and medium-sized enterprises to identify key markets, build market entry strategies and provide the guidance needed to take high-quality products and services from the U.S. to export markets worldwide - building their businesses, increasing American exports and setting the stage for job growth at home.
The Commerce Department, with its network of trade specialists posted in 109 U.S. cities and at 128 U.S. embassies and consulates in 77 countries, and the Postal Service, with its unparalleled access to communities across America and its ability to serve as a gateway to the globe, together represent a significant resource for domestic companies seeking new markets. Business customers interested in learning more about exporting and the partnership can visit export.gov, and can learn more about international shipping at usps.com/international.
The strategic partnership aligns with the Postal Service's proposal to increase revenue and meet demand in the global marketplace as outlined in a comprehensive plan announced March 2. Ensuring a Viable Postal Service for America, the Postal Service action plan for the next decade, describes a flexible, agile Postal Service that can adapt to America's changing mailing habits and preferences.
Welcome to Shipping Sidekick!
Save up to 60% on shipping almost anything to almost anywhere!