Free Wi-Fi Arrives at FedEx Office
New AT&T Wi-Fi Service Makes it Easier to Take the Office on the Road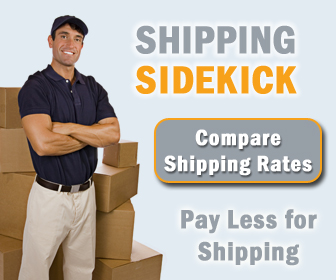 FedEx Office (formerly FedEx Kinko's), an operating company of FedEx Corp. today announced the introduction of free, unlimited Wi-Fi access at most of its U.S. locations. As of today, customers will find the free Wi-Fi service provided through AT&T* at more than 1,000 FedEx Office Print & Ship Center locations throughout the U.S. The remaining rollout of the company's free Wi-Fi service is scheduled to be completed by the end of the month. Provided courtesy of FedEx Office, this new offering will help busy professionals connect to the Internet from a location that is conducive to working on the go and offers convenient access to business support services.
Free Wi-Fi access is a significant resource for mobile professionals and small businesses, many of which already rely on FedEx Office for printing and shipping services each day. In fact, according to a March 2010 survey conducted by AT&T, nearly eight in ten small businesses (79 percent) report using Wi-Fi connectivity to conduct business-related activities. Another 68 percent say they use Wi-Fi-enabled hotspots more now to access data than they did two years ago.
"How and where people are working has evolved dramatically over the past several years thanks to technology innovations," said Kim Dixon, executive vice president and chief operating officer, FedEx Office. "At FedEx Office, we continuously strive to enhance the customer experience in our stores. We are delivering on that commitment with the launch of free Wi-Fi service at more than 1,600 locations across the country, while better meeting the needs of small business and mobile professional customers who work remotely."
Delivering Computer Services for Over Two Decades
Today, FedEx Office continues to be a leading retail provider of computer rental and Internet services. The company first introduced its computer rental service in the mid-1980s and later began offering high speed Internet access in 1997. In 2003, FedEx Office became one of the first retailers to provide a fee-based Wi-Fi service to customers. The company's current portfolio includes rental computers with popular software packages, FedEx Office LapNet– a wired laptop docking and printing solution – and now free Wi-Fi access. For more information about computer services at FedEx Office and to find locations with free Wi-Fi, visit www.fedex.com/wi-fi.
Welcome to Shipping Sidekick!
Save up to 60% on shipping almost anything to almost anywhere!