U.S. Postal Service Tips for a Simpler Christmas Shipping Season
Pointers to Prevent Packaging Problems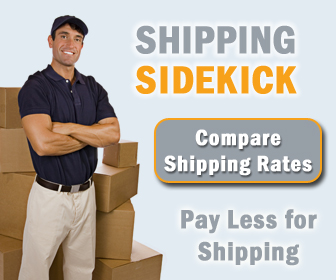 With nearly 16 billion cards, letters and packages expected to be delivered this Christmas shipping season, the U.S. Postal Service has some tips to help gifts get to their destination swiftly, safely and in one piece.
"The Postal Service is making it simpler to ship packages to family and friends this season with Priority Mail Flat Rate Boxes, Click-N-Ship and free package pickup," says Steve Forte, senior vice president, Operations. "And proper addressing and packaging will help us give every gift the service it deserves."
Save money on Priority Mail and Express Mail prices when mailing online with Click-N-Ship at usps.com/clicknship. And when the package is ready to be shipped, go to usps.com/pickup to schedule free package pickup from home or office. Skip the trip to the Post Office and do all Christmas shipping shipping online.
The Postal Service offers free, environmentally friendly Priority Mail and Express Mail boxes and envelopes. These Christmas shipping supplies can be ordered here or picked up at a local Post Office at no charge.
"The best shipping value is our Priority Mail Flat-Rate boxes," says Forte. "No calculating postage or weighing packages is needed. If it fits, it ships, for one low rate."
The Postal Service also offers pre-packaged shipping products, ReadyPost, sold at local Post Offices for customers needing sturdy, secure boxes and envelopes for all your Christmas shipping needs.
Ready to Ship Your Package? Click here and save up to 60%.
Helpful packaging tips:

* Make sure packages can withstand processing without the contents or box breaking.
* Cushion items with bubble wrap and foam peanuts so they do not shift during transit.
* Wrap each item separately when packing more than one item in the same box.
* Remove batteries from electronic devices and wrap separately.
* Use new boxes when possible. When reusing a box make sure previous labels and markings are covered before mailing.
* Place an extra address label with the delivery and return address inside the package. 

This ensures the safe return of an item that could not be delivered should the outside label become damaged or fall off. * Always use tape designed for sealing shipping boxes. Do not use string, cellophane or masking tape to seal packages. * Packages can weigh up to 70 lbs. and measure up to 130 inches in combined length and width. Make sure the width is measured around the largest point of the package.
Christmas Shipping guidelines for addressing envelopes and packages:

* Print complete address clearly.
* A complete address includes:
      o the recipient's name
      o Post Office Box or street number
      o street name
      o suffix (AVE., ST, LN, etc.)
      o directional (N, E, S, W)
      o secondary address (apartment or suite number)
      o city, state and 5-digit ZIP Code
      o example: 123 S MAIN ST APT 4 WASHINGTON DC 20001
* Use the proper ZIP Code. ZIP Codes can be found at usps.com or by calling 1-800-ASK-USPS.    
* Print the delivery and return addresses on the same side of the envelope or package.
* Always use a return address. It tells the Postal Service where to return mail if it cannot be delivered.

The Postal Service recommends the following Christmas shipping mail-by dates to ensure your gift arrives on time: Dec. 4 — Military mail destined for Iraq or Afghanistan
Dec. 15 — Parcel Post
Dec. 20 — First-Class Mail
Dec. 21 — Priority Mail
Dec. 22 — Express Mail
Welcome to Shipping Sidekick!
Save up to 60% on shipping almost anything to almost anywhere!