Air Van Moving Company Confirms its Ties to the North Pole this Holiday Season
Air Van offers a glimpse into life living and working on the North Pole.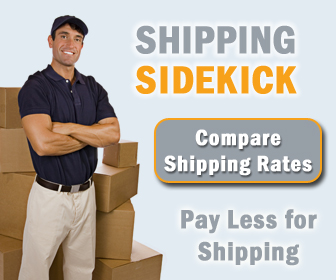 Air Van Moving, a Seattle moving company, with facilities throughout the Northwestern region of the United States, has revealed that is has been servicing the North Pole through local partners for over 30 years.
Coordinating most shipments from the company's main headquarters in Kirkland, Wash., Air Van works with a local partner in Fairbanks, Alaska, to service the North Pole and other areas of Alaska.
Air Van moving company manages approximately 500 shipments a year to and from all areas of Alaska, including: household goods and shipments that require specialized transportation services.
"The biggest challenge when servicing the North Pole is obviously the weather. The coldest recorded temperature is negative 78 degrees Fahrenheit," explained Heino Preissler, Vice President, International and Alaskan/Hawaiian Services for Air Van. "Because of the conditions, many times we've had to get creative with shipments. The closest we came to making delivery by sleigh was when we had to enlist the services of a dog sled to get the goods to a customer. No reindeer were involved but given the chance and necessity we will try anything."
Founded in 1944, the North Pole is located 15 miles from Fairbanks, Alaska. With a population of around 2,200 people, the town boasts being, "a place where Christmas spirit lives year around." Many of the town's streets carry Christmas themed names such as Kris Kringle, Mistletoe and Santa Clause Lane. Because the town is situated just south of the Arctic Circle, the longest day is 23 hours in the summer and the shortest is four hours in the winter.
"Air Van will be working diligently this Christmas to ensure all shipments are delivered in time for the holiday – especially if a shipment is coming from the North Pole," said Preissler.
Welcome to Shipping Sidekick!
Save up to 60% on shipping almost anything to almost anywhere!