Save Money by Shipping Your Luggage
You may spend less by using a shipping company -- rather than the airlines -- to get your bags to your destination.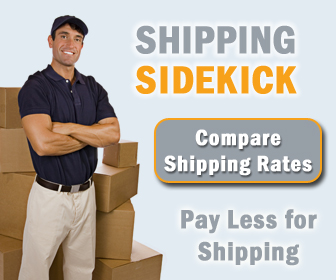 You may be able to save money by shipping your luggage rather than checking it in the next time you fly. The idea might sound absurd. But if you do the math –Calculate The Cost Of Shipping Your Luggage Here -you'll see that it would cost you less in most cases to send your bags to your destination by FedEx, UPS or U.S. Postal Service ground shipping.
Passengers who have luggage that exceeds airlines' size and weight limits will score the biggest savings. They'll spend about $50 less by shipping one overweight suitcase than checking it in -- and up to $200 by shipping two overweight bags.
Even if the cost is the same for shipping and checking bags, you get so much more from FedEx and UPS, says Airfarewatchdog.com founder George Hobica, who ships his luggage. They have better delivery records than the airlines, they provide tracking numbers so you can follow your shipment online and they let you insure items that the airlines don't, he says. Plus, you're more likely to get a refund from a shipping company than an airline if your luggage is damaged or lost.
Another benefit: You won't have to wait in long lines at the airport to check your bags. And if you have small children, you'll be a lot less stressed if you don't have to lug your kids and luggage from the parking lot to the terminal.
Ship Your Luggage For Less Here
The key is to ship your luggage a few days BEFORE your flight so that it arrives at your destination when you do. If you're visiting a relative, the shipping logistics are easy. But if you're going to be staying in a hotel or condo, you should consider having the shipping company hold your items so you can pick them up. Otherwise, you might have to pay a fee to have the hotel or rental office hold your luggage until you arrive.
Welcome to Shipping Sidekick!
Save up to 60% on shipping almost anything to almost anywhere!