Purolator Tackle Hunger Campaign Scores A Touchdown For Hunger
Purolator's 2010 campaign sets new donation record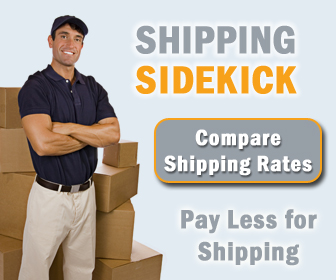 Following in the footsteps of the tremendous accomplishments achieved during Purolator Tackle Hunger Week where Purolator proudly surpassed the target and delivered an 80 per cent increase from last year's campaign, the bar was set high and expectations heightened for the Purolator Tackle Hunger Game Day Food Drives set to take place throughout the Canadian Football (CFL) season.
About 320 Purolator employees put on their game day faces and volunteered at the 10 regional food drives. While there were some picture-perfect days and some food drives faced weather related challenges, they did not hamper the spirits of Purolator volunteers and CFL fans alike. Through the hard work and dedication of all, Purolator collected the equivalent of 700,000 pounds of food for food banks across Canada, a 25 per cent increase from last year's campaign.
For the first time ever, fans were able to donate in one of three ways – through the various Game Day Food Drives, online at www.cfl.ca/purolator and by texting TACKLE which gave a $5.00 donation to Food Banks Canada.
The Absolute Cheapest Package Shipping From Canada
While every CFL city was represented in at least one of the Game Day Food Drives, Edmonton came out on top with the largest amount collected – a grand total of 72,101 pounds of food. Edmonton's 15% increase over last year's campaign was made even greater when teammates in Edmonton collected additional donations during the Grey Cup Parade. An additional 2,682 pounds of food were collected by 20 Purolator volunteers, helping to make this year's campaign one for the record books.
While a big congratulation goes out to the 2010 Grey Cup champions, the Montreal Alouettes, an even bigger congratulation and sincere thank-you goes out to the champions within Purolator – our volunteers. It is through their commitment and enthusiasm that such great accomplishments could be achieved. "Our 11,300 Purolator teammates serve and live in every community across Canada. It is important to us that we do our part to make these communities the best they can be. Helping those most in need is a big part of that" says Tom Schmitt, Purolator's President and C.E.O.
Purolator is committed to the fight against hunger. This year we set a record with the equivalent of over 700,000 pounds of food raised. To date, we have raised over 3.7 million pounds of food for food banks across Canada, and thanks to you, that number continues to grow. Congratulations to all Purolator teammates on a record-breaking year and let's look forward to another successful campaign in 2011.
Welcome to Shipping Sidekick!
Save up to 60% on shipping almost anything to almost anywhere!