UPS Fourth-Quarter Profit Jumps, Led By International Growth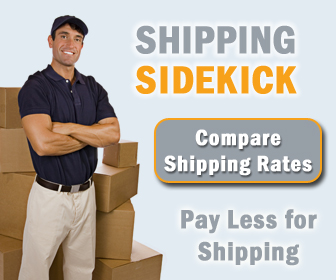 UPS said Tuesday its fourth-quarter net income jumped 48 percent as shipments increased across the globe during the critical holiday season, boosted by international package shipping.
The world's largest shipping company said business was particularly strong in China and Germany, two countries that rely heavily on exports.
United Parcel Service Inc. expects 2011 earnings to rise between 16 and 22 percent, topping pre-recession levels of 2007.
The Atlanta company earned $1.12 billion, or $1.11 per share, in the last three months of 2010. That compares with net income of $757 million, or 75 cents per share a year earlier.
International Package Shipping For Less
Revenue rose 8 percent to $13.42 billion. Revenue in the UPS international package shipping unit rose 9.2 percent, while revenue in the U.S. -- its largest segment -- improved by 7 percent.
Exports out of China, which include a wide range of goods from toys to electronics, rose more than 30 percent. Exports from Germany increased by double-digits, UPS said.
In the U.S., the company fetched more money per package as consumers and businesses paid extra to get goods to their destinations faster. UPS also raised base prices and fuel surcharges.
Despite higher package volume in all of its segments, UPS operated fewer trucks and planes in the three-month period to boost its productivity.
Revenue in UPS' smallest division, warehousing and freight, accelerated the most, at 12.8 percent.
The quarterly results topped Wall Street's expectations. Analysts polled by FactSet Research forecast a profit of $1.05 per share on revenue of $13.32 billion for the quarter.
Cheap International Package Shipping. Give It A Look.
For 2011, UPS expects earnings between $4.12 and $4.35, compared with the current analyst forecast of $4.19.
UPS shares rose 2.7 percent to $73.53 in premarket trading.
Welcome to Shipping Sidekick!
Save up to 60% on shipping almost anything to almost anywhere!