Purolator Announces Its First Patent Pending: Cart For Weighing Freight
Innovation is at the heart of 50 years of delivering Canada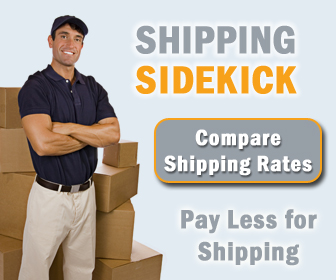 Purolator announces its first patent pending for the BEVR (a re-weight Bin that is Ergonomic and provides Visibility and Recovery), a cart device that determines the weight of each item it carries. This device will allow Purolator, Canada's leader in logistics, to offer faster and easier re-weight for various types of freight with the accuracy Purolator customers have come to expect.
"This announcement is the result of Purolator's commitment to innovation", said Mr. Tom Schmitt, President and CEO of Purolator. "As a Canadian company, we are always seeking to compete with the best here and around the world. Innovations like this one improve our services, both for our customers and our employees."
Over the past 50 years, Purolator has been at the forefront of Canadian innovation in its operations. These innovations have included the introduction of hybrid electric curbside delivery vehicles in 2005, the testing of a fully-electric delivery vehicle, the optimization of delivery routes, and environmentally conscious packaging.
Canadian Freight Shipping For Less
"Purolator's commitment to innovation has had an impact on the efficiency of our operations, therefore improving our services, added Mr. Kirk Serjeantson, Director, Operations Technology Development at Purolator. A special focus has been placed on improving transit times for shipments, while offering accurate charges based on weight and dimensions. This patent-pending device will be one more tool we have at our disposal to improve our services."
Purolator's commitment to innovation in other areas has also had an impact on the communities it serves. Since 2005, the replacement of conventional curbside delivery vehicles by hybrid electric vehicles has allowed Purolator to reduce its greenhouse gas emissions by 2,100 tonnes.
The BEVR device will result in faster and easier re-weight for various types of freight. Pilot tests are currently being launched in Barrie, Edmonton South, Trois-Rivières, and Mount Hope. Once the results of the pilot tests are known, the use of the BEVR will be expanded to more Purolator locations.
Welcome to Shipping Sidekick!
Save up to 60% on shipping almost anything to almost anywhere!