Steps to Lower Small Package Shipping Costs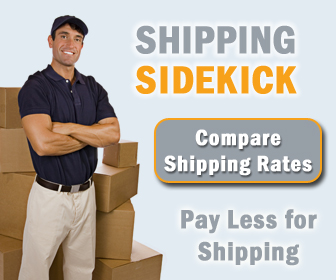 Decoding and minimizing the cost structure of shipping is a challenge for many ecommerce companies and any business that sends more than a handful of packages every year. Each day may bring a new set of customers with varying demands, making it difficult to project requirements and craft savings strategies. But even if your small-package shipping volume is less than Amazon's and seems more complex, your company may be able to save on shipping costs.
Understand the shipping environment
A first step to saving money is to understand the shipping environment. Here are some basic rules of major small-package players, namely UPS and FedEx:
Rates are based on industry-wide, small-package tariffs (standard rates).

Percentage discounts (often 10%) off standard rates are available to companies with customer accounts. Additional discounts through shipping resellers are also available for small businesses.

Tiered-discount rate structures are also available; these discounts are based on rolling averages (such as 3-month rolling average) so that companies with high volumes over various periods of time can receive additional discounts.

Extra charges a/k/a accessorial charges, additional charges, and surcharges may add dramatically to standard rates. These charges include fees for home delivery, oversized dimensional weight (so that the tariff-rated weight or DIM weight that determines shipping charges is different than the actual weight), delivery to remote locations, pick-up at non-account locations, and fuel surcharges.

Service-level standards are tracked, monitored, and reported so that companies can communicate specific delivery dates (or at least, narrow windows of expected delivery dates) to their customers.

Packages are tracked from pick-up through delivery. Tracking information is visible to business customers and consumers as well as companies arranging shipment.

Contracts may be severed, and put up for bid and renegotiated, with 30 days notice; check your current contract for details.
Analyze your shipping requirements
Next, consider the nuances of your business's shipping requirements. Are many of your shippable products oversized? Are many of your customers in remote locations? Do your customers plan their purchases well in advance of their needs or do they often need rush shipments? Do you service businesses or consumers? Do your competitors offer free shipping? Consider what will most benefit your company in terms of cost structure and service levels.
Making a decision on which carrier to use exclusively (or mostly) can be difficult as rates probably won't be quoted in a way that invites apple-to-apple comparisons. Your company might get a higher standard-rate discount from one carrier but greater concessions on accessorial charges from another carrier. Additional factors to consider are pick-up times, claims settlement processes, and adherence to service-level standards. Your specific business needs should guide the analysis of proposals. A great way to get "the best of both worlds" is to use a discount shipping console which offers more than one shipping company under one account such as here.
Consider benefits and disadvantages of using the USPS
Certain types of shipments may be served most effectively through the United States Postal Service (USPS), which offers the following advantages:
Low costs on media mail for books, video tapes, CDs, and DVDs;
Flat-rate fees of standard-sized boxes (supplied at no charge) rather than charges per weight and distance.
Companies that ship small parts and media, and those that ship frequently to remote locations (including Hawaii) and APO/FPO addresses may find that USPS rates are significantly lower than other small-package carriers. However, value-added services, such as real-time tracking and guaranteed service levels, may not be available. Again, knowing your customer and defining your goals in regard to shipping is essential to making a good decision regarding rates and services.
Find more discounts
Businesses of all sizes may be able to negotiate discounts off standard rates. In addition to contract negotiations, companies can also save these ways:
Compare shipping rates with a shipping rate comparision service such as Shipping Sidekick. Comparing rates alone can often save a small business significantly on their package shipping costs.

Get pre-negotiated group discounts through membership in trade organizations or discount shipping consoles;

Install specialized shipping software, provided by companies such as Endicia or Stamps.com, for USPS shipments.
Don't stop scrutinizing shipping costs after you've negotiated a contract. Audit your invoices to verify that your company is receiving agreed-upon discounts; challenge discrepancies. Make periodic reviews to discover nuances associated with calculation of shipping charges. Study your shipping mix to detect trends, such as greater and greater volumes going to remote locations or fewer requests for oversized items; then adapt your negotiation strategies and shipping plans to keep costs low, year after year.
Welcome to Shipping Sidekick!
Save up to 60% on shipping almost anything to almost anywhere!