Chicago Moving Company USA Moving and Storage Earns Coveted Angie's List Super Service Award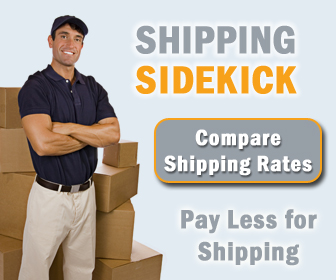 Chicago moving company USA Moving and Storage, Inc. has been awarded the prestigious 2010 Angie's List Super Service Award, an honor bestowed annually on approximately 5 percent of all the companies rated on the nation's leading provider of consumer reviews on local service companies.
"Our Super Service Award winners are the cream of the crop when it comes to providing consistently high quality customer service, as judged by the customers who hired them," said Angie Hicks, founder of Angie's List.
"Since 2003 we have been fortunate enough to win this top honor from Angie's List," says Jerry, manger of the Chicago moving company. "The awards received for this past year of service are particularly important milestones, as they are not only for our general moving services, but also recognition for our services as Chicago piano movers and for our storage services. We've made quite an effort to increase our exposure and reputation in these areas, and it is great to know our hard work and efforts are being recognized by our customers."
Jerry continues to say that although the moving company is ecstatic about the first time wins for piano moving and storage services, "We are most proud that this marks the eighth consecutive year that we have won the top honor in the category of Chicago moving company. All of us at USA Moving and Storage would like to thank our clients for taking the time to write the Chicago moving company reviews that make the reception of these awards possible. Your business and referrals are sincerely appreciated and you can continue to expect nothing less than top-shelf moving services from our company."
Angie's List Super Service Award winners have met strict eligibility requirements including earning a minimum number of reports, an exemplary rating from their customers and abiding by Angie's List operational guidelines. Service company ratings are updated daily on Angie's List, but members can find the 2010 Super Service Award logo next to company names in search results on AngiesList.com.
Angie's List collects consumer reviews in more than 500 service categories. Currently, more than 1 million consumers across the U.S. rely on Angie's List to help them make the best hiring decisions. Members get unlimited access to local ratings via Internet or phone, exclusive discounts, the Angie's List magazine and help from the Angie's List complaint resolution service.
Welcome to Shipping Sidekick!
Save up to 60% on shipping almost anything to almost anywhere!