The Rise and Rise of Less-than-Container Load (LCL) Freight Shipping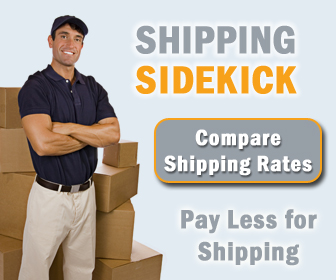 Carriage of small parcels has been in existence since merchant shipping started. Earlier, small parcels were transported by sea in break bulk mode as general cargoes. All this changed with the advent of containerization. Gradually, the entire liner trade moved from break bulk to container mode, so much so that liner shipping became synonymous with container shipping. The fact however remains that any regular shipping service, break bulk or container, with dedicated port rotation and schedule integrity is a liner service.
This schedule integrity could be practiced better with containerization. But in the bargain, the exporters dealing with small parcels had a problem, as the decline of break bulk services left them with fewer options to carry their parcels. The need to carry small parcels still remained whereas the carriers could offer only Full Container Services. Thus began the era of specialized LCL carriers. The development of a modern LCL carrier can be traced in the following four stages of evolution:
Stage One (1982-1987)
In this era, containerization was a new phenomenon and container carriers could offer only FCL services. Port-to-port LCL services was being offered only by enterprising and better organized shipping lines. But these were few and far between and the services were offered only on the trade lanes where they had direct calls. Very few carriers offered transshipment services for the LCL cargoes and the ports covered under these services were limited. Moreover, the LCL services offered were purely based on inducement. Firstly, there were no weekly services and there was nothing like "fixed day calls" and that coupled with inducement based departures made the LCL services then offered inconsistent and arbitrary. Also, LCL carriage was not an attractive business for the carriers; their core competencies rested in handling ships and containers. For them, LCL carriage activity was cumbersome and not remunerative enough.
This resulted in setting of extremely high LCL freight rates, making it an elitist kind of service. What the carriers did not realize was that the users of LCL services were the small and medium manufactures and traders whose business model did not permit incurring high costs towards transportation and this kind of pricing directly affected their competitiveness.
Stage Two (1988-1995)
Considering these issues faced by the carriers and the trade, around the same time large customers began demanding of the carriers to offer them LCL carriage. Since this was a specialized activity, it prompted the ocean carriers to start separate divisions within their companies to cater to this new business activity.
The newly consolidated divisions used the containers of the parent company, and services were offered to select large customers such as department stores, large buying houses, catalogue sales companies in North America and Europe.
However, there were other customers who sought to send their shipment by LCL mode and did not have viable options. Seeing this as an opportunity, a few entrepreneurs started offering LCL services. They bought FCL space from the carriers and retailed the same on an LCL basis. This method involved a certain amount of risk and dedication at the same time. The risks were towards paying for FCL space to the carrier —independent of the cargo available — and then work backward to gather enough LCL cargo to make a full load. Sometimes they succeeded, sometimes they did not. It also called for dedication to manage the cargo by ensuring warehousing space to receive LCL consignments and then stuff them in to container loads. They did this by choosing experts in the team to manage heterogeneously packaged cargoes and organizing all the customs and port documentation required at the port of origin, port of transshipment and finally at the port of discharge. All this made the LCL business challenging and a niche business that thrived for those who took the risks and had the dedication to organize the complex activities.
Stage Three (1995-2007)
Slowly and steadily, by 2000, almost all major shipping lines had withdrawn from this business and carriage of LCL cargo developed into a specialized domain of consolidators. This gave an opportunity for new players to enter this space, and while some were serious operators, there were some who were testing the waters. In time, only the serious players survived.
As the LCL carriage activity matured, it became more streamlined and gave rise to the Hub and Spoke concept and worked exactly the way airlines operate through this model. Cargo originating from smaller ports to a large one or originating from a larger port and destined for smaller ports had to be routed through a hub location. This hub location required to have enough cargo inducement to make direct boxes to far and wide destinations. Depending on the cargo flow and the cost of transport some FCL international transshipment hubs concurrently emerged as LCL cargo hubs over a period of time. The early 90s saw the ports of Hamburg/Rotterdam/Antwerp emerge as LCL hub ports in Europe, and Singapore/Hong Kong in Asia. Over the years other ports like Dubai, Durban, Busan (South Korea), Barcelona, Miami, Colon Free Zone and Colombo also emerged as regional LCL hubs.
Ship Your Freight With Us And Save Up To 60%.
Simultaneously, another development was the extension of LCL carriage activity to the land side by the LCL consolidators. This was facilitated in countries like the USA, Germany and other European countries where the transport infrastructure in terms of roads and warehouses was better developed, not to mention that its customs legislation were open to this kind of business activity. In India this is being developed through multi-city consolidation with permission from the Indian Customs. LCL cargoes can now be Custom cleared at ICDs.
A value addition that Consolidators started offering at this stage of evolution was the carriage of hazardous (Haz) cargo by LCL mode. This was made possible after the classification of Haz cargoes by the IMO along with laying down of packaging norms, handling procedures and the paperwork involved. This was a boon to shippers as it brought down their transport costs drastically.
Stage Four (2008-present)
LCL carriage business is steadily being consolidated globally. In terms of neutral LCL operations, only 3-4 prominent players are emerging to be strong operators who can offer global services with consistency. The industry has also seen large forwarding companies offering LCL services; these services are offerings limited to their in-house dedicated customers only.
The global LCL business is characterized by the following service features:
1. Global footprint in operations catering to the LCL transport needs of large MNC freight forwarders.
2. Movement visibility through use of strong back-end technology.
3. A multimodal transport document backed by the goods carrier's liability coverage.
4. Service availability through effective and efficient routes.
5. Offering local pickups from within city warehouses/CFSs for international destinations.
6. Nationwide land and port side LCL cargo capabilities though own offices and agents.
7. DDU (delivered duty unpaid) and DDP (delivered duty paid) services for exports and ex-works LCL pick up services for Imports.
8. Air and sea services.
What Makes A Good LCL Service Provider
A good LCL operator can be recognized by the following characteristics:
a. Global services through a right mix of direct and transshipment services.
b. Full visibility of movement of cargo on the web through a strong IT system.
c. Full knowledge of documentation required for carrying the LCL consignment till final delivery, especially in the world of AMS (Advance Manifest System), ACI (Advance Commercial Information) and ENS (Entry Summary Declaration).
d. Strong infrastructure in terms of warehouses to handle smaller LCL shipments of all kinds. LCL shippers also face challenges.
Discount Freight Shipping. Free Online Quotes.
Some of them are:
1. Inability to choose the right service provider as price is the single most governing factor in most cases. 2. Unscrupulous LCL operators offering cheap rates at origins and overcharging the consignees. 3. Lack of responsibility by some operators to handle extraordinary situations leading to claims. 4. Poor infrastructure available to handle the LCL shipments leading to damages and unhappy consignees.
On the other hand, LCL operators too face some challenges. They are:
1. Shippers inadequately packing cargo which cannot withstand multiple handling — a sure with LCL cargo.
2. Shippers ignoring the packaging requirement at destination, namely the WPM (Wood Packaging Material) regulation, AQIS (Australian Quarantine), etc.
3. Shippers not providing the documentation Invoice, Packing List, Declarations, Import Licenses, etc. required for smooth deliveries at destinations.
4. Mis-declaration of 'haz' cargoes, declaring wrong weights, leading to accidents and loss of property.
5. Fraudulent exports made to claim export benefits leading to unclaimed cargoes at destination and hence carrier charges remaining unpaid.
As global trade expands, merchants will require transporting cargo on an LCL basis. There will be enough cargo for LCL operators to carry. It is also important to know that only the large global operators with consistent services will continue to survive, grow and expand.
Welcome to Shipping Sidekick!
Save up to 60% on shipping almost anything to almost anywhere!