FedEx Ground Selects Norcross Site for New Distribution Center
New facility will serve growing Atlanta region and help continue Company's strong growth record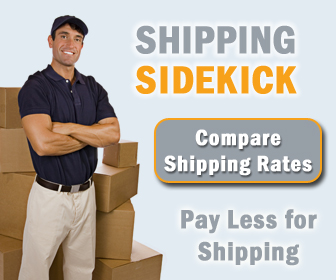 As part of an ongoing national expansion plan, FedEx Ground, a subsidiary of FedEx Corp., has selected a 52-acre site in Norcross, Ga., to build a new distribution center that will complement the operations of three existing facilities in the Atlanta area.
Governor Nathan Deal attended a formal ground breaking ceremony scheduled for 10:00 a.m. today. Site preparation has begun and construction will begin shortly.
The 215,000 square-foot facility is being built on Atlantic Avenue near Jimmy Carter Boulevard and is estimated to cost approximately $55 million, including land, construction and material-handling equipment. Scheduled to open in the fall of 2012, the new facility will feature the latest automated material-handling technology, designed to process 15,000 packages per hour, and will dispatch as many as 75 pickup and delivery vans each day. At full capacity, the number of vans dispatched to service the local community could reach 175. The initial workforce for the new facility is projected to include 240 full-time and part-time employees and 75 independent contractor opportunities, all of which will transfer from existing Norcross-area facilities.
Save Big On Ground Shipping. Average Savings Over Account Rates: 30-60%.
The new facility is part of a nationwide network expansion to boost daily package volume capacity and further enhance the speed and service capabilities of the FedEx Ground network. Since embarking on the multi-year expansion program in 2002, FedEx Ground has opened 10 new hubs and nine automated pickup and delivery stations featuring the most advanced material-handling systems; and has expanded or relocated more than 500 local facilities. Accompanying the growth in infrastructure, average daily package volumes in the FedEx Ground network have increased by more than 70% from 2.1 million in 2003 to more than 3.6 million today.
The network enhancements have resulted in acceleration of ground service delivery by one day or more in most states. FedEx Ground now delivers more than 60% of packages in two days or less and more than 80% of packages in three days or less. In fact, FedEx Ground provides faster service to more places in the United States than UPS Ground service. These service advancements have contributed to the success of FedEx Ground in the competitive small-package-shipping segment.
Don't Pay More For Ground Shipping. Compare Our Discounted Rates Now.
"Enhancing FedEx Ground's distribution capability in the Southeast is critical to increasing the size, speed and efficiency of our network," said Robert E. Holcombe, vice president of the southern region for FedEx Ground. "This new facility is evidence of the Southeast region's increased presence in the distribution and logistics business, and the growing confidence of local shippers that we are their best choice for their ground shipping needs."
The Norcross site was chosen because of its ease of access to major highways, its proximity to customers' distribution centers and a strong local labor pool from which to recruit employees.
Welcome to Shipping Sidekick!
Save up to 60% on shipping almost anything to almost anywhere!