AirNow Takes Last Overnight Air Freight Flight; Closes Today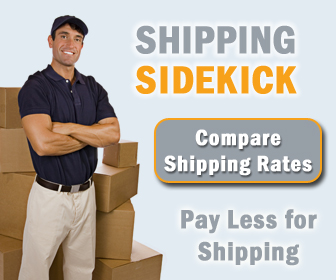 A decades-old air freight company that operates from the William H. Morse State Airport will cease operations today after many of its contracts with United Parcel Service were terminated, according to a company official.
David Corey, president of AirNow, said the business is in the process of being dissolved. Some of the company's remaining assets and contracts have been transferred to Wiggins Airways of Manchester, N.H. "Our last revenue flight is going to be (today). ... Just with the contraction of the economy, we were a casualty of that. Most of our contracts were terminated," Corey said.
"The decision was really not ours," he said. "We have operated for years on contracts with 30-day severance clauses ... and UPS has opted to exercise that."
AirNow flies overnight deliveries into small cities and other areas for larger delivery companies whose larger freight planes are unable to land at small airports. The company was formed in 1972 and has operated along the eastern seaboard in Vermont, Maine, New York, Pennsylvania, North Carolina, South Carolina and Florida.
Cheap Overnight Air Freight Rates.
Taking over routes
Wiggins Airways is a regional freight carrier that serves 11 states in the Northeast. The company's president, James Thomforde, said the company has purchased two AirNow planes and will take over two of AirNow's UPS contracts. At least two AirNow pilots will fly for Wiggins Airways, Thomforde said, and some of AirNow's maintenance staff may also join the company.
About 30 employees, including nine pilots, will be laid off when AirNow halts operations today. A small group will remain on staff to maintain the 12 Embraer Bandeirante aircraft the company still owns. At its height, the company owned 30 planes, Corey said. "We will have skeleton staff here. There's going to be a number of airplanes that we have for sale, so we're going to have a very, very small staff to keep the airplanes in good shape," he said.
AirNow will also look to sell a hangar it owns at the airport, according to Corey.
Employees were told the company would close on the same day in late January that UPS said it was planning to terminate AirNow's contracts, Corey said.
Most AirNow pilots have been able to secure other jobs, he said. "We've worked hard to find other employment for them, and I think that with one or two exceptions we've been able to assist them and find other employment for them," Corey said.
The future of private aviation may be in jeopardy as a result of AirNow's closing, though.
The Morse Airport in Bennington is managed, through a contract with the Vermont Agency of Transportation, by Blue Hill Aviation, a separate company, but owned by AirNow. Corey said it will continue to manage the airport for now, which will allow private pilots to continue flying in and out of the airport. "It will stick around, but we have not yet decided how we're going to do that," he said. "They won't notice a thing. There won't be any real impact in terms of the aviation process."
Instant Preferred Discounts On Overnight Air Freight Shipping. Ship With Us Online And Save.
The long-term future of the contract is unclear, though. Private pilots who use the airport could eventually be grounded, according to Corey. "There's that potential," he said. "We just haven't focused on it yet, so we don't know what is going to happen there."
AirNow scaled back its operation at the heart of the recession in May 2009, laying off about 20 employees. At the time, AirNow Operations Manager Steve McClure cited cutbacks in overnight deliveries, for which AirNow held contracts, by major freight company's like UPS and Fed Ex. Those companies began to move more packages by truck, instead, McClure said.
Company officials had hoped that change would reverse as the economy improved. That has not been the case, however, Corey said. "It didn't recover and we have yet to see any recovery, at least in our business," he said.
The company will now focus on selling off its remaining planes and maintenance equipment, which could take up to a year. "It will take some time but there is a market for them," Corey said. Officials with the Agency of Transportation's Aviation Program could not be reached Thursday for comment on the future of the airport.
Welcome to Shipping Sidekick!
Save up to 60% on shipping almost anything to almost anywhere!