What's My Moving Cost Going To Be?
Tips on figuring out how much moving is going to cost you.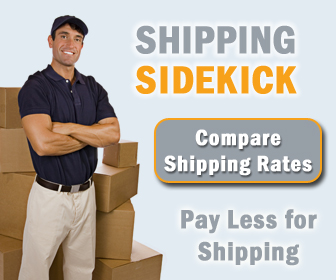 Moving costs can add up. Moving from one location to the next consists of more than just renting a moving truck. Keep these handy tips in mind to thoroughly cover some of the most overlooked costs associated with planning your big move.
Boxes & Supplies If you don't already have a surplus of boxes, packing tape, bubble wrap and a dolly lying around, you'll need to obtain these important items in order to have a successful move. These items range from $2.50 on up per item and will add up depending on the quantity needed.
Moving Cost Quotes. Fast, Friendly and Free.
Rental Truck Fees Companies such as U-Haul pride themselves on low rental truck rates beginning at $19.95 per day. However, it is important for renters to factor in other costs such as gas and per mile rates which will ultimately increase your rental fees.
Opting for Professional Movers Moving costs will of course be higher if you hire professional movers rather than moving your items yourself. If you decide to forgo the heavy lifting, hiring a professional moving crew is another cost you must factor into your move. According to rates Shipping Sidekick Movers, beginning costs for licensed and insured movers begin at $30 per hour to well beyond $150 per hour depending on the amount of furniture being moved, type of home the furniture is being delivered to (e.g. high-rise building), and the number of movers needed to complete the job.
Food & Refreshments A day of moving will require stamina and adequate breaks filled with food and refreshments. If you're moving with the help of friends and family, you'll need to take into account the cost to feed your moving crew.
Hotel Stay If your move will require more than one day, you'll need to take into account the cost of a good night's rest at a hotel.
Moving with Pets Attempting to move with pets can make matters more complicated. If you are performing a local move, until you have completed your move, the costs of boarding your pet at a local kennel should also be taken into consideration. If you are planning a cross-country move, don't forget to factor in the cost of transporting your pet by air or taking your pet along for the ride in a dog crate.
Welcome to Shipping Sidekick!
Save up to 60% on shipping almost anything to almost anywhere!