USPS Introduces Critical Mail — Just the Ticket for Important Documents
Delivers High-Impact Design and Low, Flat-Rate Pricing for Commercial Mailers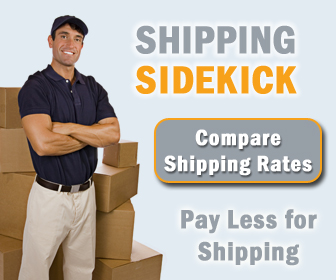 Important, time-sensitive materials requiring tracking and secure delivery now have a new product from the U.S. Postal Service designed to get attention upon arrival. Introduced Jan. 2, Critical Mail provides commercial mailers with eye-catching envelope designs, tracking services and simple, low flat-rate pricing.
Discount Critical Mail Rates. Instant Online Quotes.
Critical Mail is tailored for customers requiring cost-effective mailing solutions for important documents in many types of businesses, including those in the entertainment, financial services, membership services, and tourism industries. Event tickets, identification documents, stored-value cards, education transcripts and urgent direct mail messages are but a few of the items ideally suited for Critical Mail.
"Critical Mail is an excellent choice for commercial mailers looking for a trackable, cost-effective solution for secure delivery of important documents," said Gary Reblin, vice president, Domestic Products. "The envelopes are designed to create a high level of visibility with the recipient that complements the importance of the contents."
Available to customers who qualify for Commercial Plus pricing or who have signed a customer commitment agreement, Critical Mail is an automation-compatible product requiring use of an authorized postage payment system. Critical Mail features 1- to 3-day delivery depending on destination, with Track & Confirm service included at no extra cost. Extra services such as signature confirmation and insurance are available.
Critical Mail requires use of USPS-supplied envelopes at a mailing cost of $3.50 for letters (5 ¾" x 9") and $4.25 for larger, flat-size pieces (9" x 12"). Flat rates apply, regardless of domestic destination for Critical Mail letters (up to 3.0 oz. and 1/4" thick) and Critical Mail Flats (up to 13 oz. and 3/4" thick). More details on Critical Mail can be found online at usps.com/shipping/criticalmail.htm. For more information on Commercial Plus pricing, customers can contact their Postal Service account manager or the Office of Commercial Pricing at commercialpricing@usps.gov.
This new product is a sub class of Priority Mail, and is available for automation-compatible letters and flats.
Want To Find Critical Mail Cost? Try Our Free Shipping Rate Calculator.
How does it work? Critical Mail delivers consistently in1 to 3 days, based on the destination.* Flat Rates apply, regardless of domestic destination for Critical Mail letters (up to 3.0 oz. and 1/4" thick) and Critical Mail Flats (up to 13 oz. and 3/4" thick). Delivery status with the Track & Confirm tool on USPS.com or on your mobile device with USPS Mobile™.
What's the advantage? USPS custom envelopes are free and fit in most mailboxes. Multiple pickup options are available. Critical Mail offers secure mailbox delivery on first attempt. Upfront pricing and no hidden fees mean no billing surprises. No surcharges for fuel or residential and rural delivery. The service reaches every U.S. address, plus PO Box™ addresses, and most APO/FPO/DPO destinations*. Critical Mail ships to Alaska, Hawaii, Puerto Rico, Guam, and the U.S. Virgin Islands at domestic prices. Delivery Confirmation™ is included in the price. Insurance and Signature Confirmation™ are available as additional services.
What's required? Mailers should have Priority Mail account volumes that exceed 5,000 pieces in the previous calendar year, or a customer commitment agreement with the USPS. Critical Mail uses USPS-supplied packaging. Mailpieces must be automation-compatible, and use Intelligent Mail™ barcodes.
Payment methods include: approved PC Postage® and permit imprint.
*Delivery standards vary. Mail addressed to military personnel overseas is subject to certain restrictions of mailing regarding content, preparation, and handling. See usps.com® for details.
Welcome to Shipping Sidekick!
Save up to 60% on shipping almost anything to almost anywhere!