FedEx Express Completes Acquisition of AFL Pvt. Ltd. Businesses
FedEx Advances Long-Term International and Indian Market Growth Strategy - Enhances Shipping To India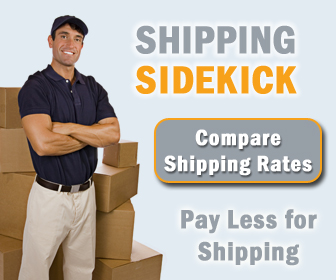 FedEx Corp. announced today that its FedEx Express business unit has completed the acquisition of the logistics, distribution and express businesses of AFL Pvt. Ltd. (AFL) and its affiliate, Unifreight India Pvt. Ltd. (UFL). The acquisition further enhances FedEx Express international and India business offerings and continues a long-term commitment by FedEx to the growing Indian market. This acquisition will benefit those shipping to India as well as those shipping from India.
See Us First When Shipping To India. Save 60%+ On Your Shipping Charges.
"The addition of the AFL and UFL businesses to the FedEx Express network will provide customers with more comprehensive international and India domestic service options, such as air express, domestic ground, and value added-services, including warehousing, logistics solutions and 3PL," said Michael L. Ducker, COO, FedEx Express. "With India being among the four biggest economies globally and predicted to be among the top three economies by 2020, it is a key market for investment. The growth of the Indian market is considerable and offers tremendous opportunity for all our customers wishing to explore new markets and open up additional revenue streams for their business."
"With this transaction, FedEx Express will now provide all international services for AFL and UFL customers, who will have direct access to the FedEx international air and ground network in more than 220 countries and territories worldwide, enhancing their business flexibility and speed to market," added Cyrus Guzder, Executive Advisor to FedEx Express, India.
Specifically, this acquisition will include:
AFL Logistics and Distribution, which consists of a wide range of products and services relating to shipping to India, including supply chain management, warehousing, and a ground distribution network that provides day-definite ground transportation for small packages and heavyweight shipments through more than 200 daily scheduled routes; and
AFL WiZ Express, which offers domestic express transportation services through more than 150 Express Service Centers, servicing more than 5,000 zip codes across 144 cities with over 1,000 couriers in India.
The competed acquisition of the logistics, distribution and express businesses of AFL Pvt. Ltd. and its affiliate, Unifreight India Pvt. Ltd., will build upon an extensive and competitive FedEx network throughout India enhancing the shipping to India infrastructure, which includes:
Three gateways into and out of India, located in Mumbai, Delhi and Bengaluru providing increased connectivity.

12 clearance locations from Indian cities, the most for any carrier.

Coverage in 100% of the key import/export markets across India - with late pick-up times from all key markets in India, allowing additional manufacturing and production time.
Ship Anything, Anywhere For Less
FedEx is committed to continuing to provide an excellent workplace environment. In June 2010, FedEx Express was ranked as one of the Top 25 Great Places to Work in India according to the Great Places to Work Institute India. In addition, on September 30, 2010, FedEx was awarded the Best Air Cargo Carrier of the Year at the 4th Express, Logistics & Supply Chain Awards.
Welcome to Shipping Sidekick!
Save up to 60% on shipping almost anything to almost anywhere!