Online Freight Brokerage Open Mile Raises $6 Million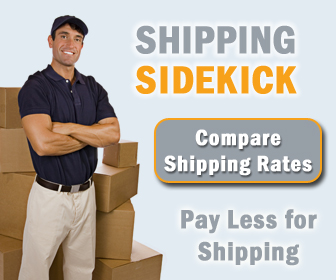 A freight brokerage is a service that brings together someone who wants to to transport goods (like oranges, or iPods) with the trucking company that wants to transport them. Open Mile, which is today announcing a $6 million round of Series B funding, is the first such service that attempts to bring these relatively unglamorous transactions online, tapping into a $60 billion industry which is heavily phone and fax based.
The financing was led by Globespan Capital Parters and rounded out by existing investor Charles River Ventures.
The Very Best Prices In Online Freight Shipping
"The team has tapped into a real need in a market fraught with outdated manual approaches," says Globespan's Andy Goldfarb on the motivation behind the significant (for the relatively slow-moving industry) investment.
What makes the Open Mile platform different from other freight brokerages is that it uses mobile devices to connect thousands of truckers with thousands of shippers, managing the entire process from booking through delivery. And its emphasis on employing innovative technologies allows it to operate at a lower cost than traditional brokers.
Right now Open Mile works with over 5,000 trucking companies as partners, connecting them to a wide range of shipping organizations from small to large. Open Mile plans on using the funding to further expand on its engineering and core product efforts, as well as hire into its marketing and sales teams.
Welcome to Shipping Sidekick!
Save up to 60% on shipping almost anything to almost anywhere!