U.S. Postal Service Seeks Competitive Classification for Commercial First-Class Mail Parcels
Adult Signature Delivery Verification Also Proposed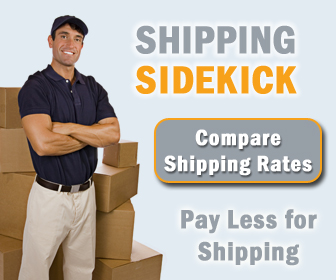 Recognizing that all parcel delivery services operate in a competitive environment, the U.S. Postal Service today asked the Postal Regulatory Commission (PRC) to reclassify Commercial First-Class Mail Parcels as a competitive product.
Today's filing is a formal request to move Commercial First-Class Mail Parcels from the market-dominant product list, and add "Lightweight Commercial Parcels" to the competitive product list.
The filing proposal does not affect retail single-piece First-Class Mail Parcels.
Mail First Class Parcels Cheap
"This product serves a highly competitive marketplace, with many participants offering similar products," said Gary Reblin, vice president, Domestic Products. "By moving to a competitive product classification, we have greater flexibility to make this offering more attractive to commercial shippers."
Commercial First-Class Mail Parcels are largely used for fulfillment purposes by businesses selling lightweight merchandise. Starting April 17, qualifying customers will receive Commercial Base pricing for parcels weighing 13 ounces or less and can receive Commercial Plus pricing for parcels weighing less than one pound.
The reclassification proposal follows a similar request filed Aug. 16 with the PRC to move some Standard Mail Parcels from the market-dominant category to the competitive product list.
Separately, the Postal Service filed a request today with the PRC to introduce "Adult Signature," a new competitive service allowing customers to request the verified signature of an adult upon delivery.
Welcome to Shipping Sidekick!
Save up to 60% on shipping almost anything to almost anywhere!