The UPS Store Presents Entrepreneur Magazine's Entrepreneur of 2011 Contest For Small Business Owners
$5,000 Prize for College Category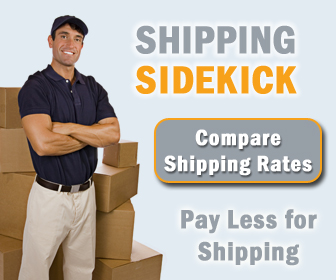 Entrepreneur magazine is calling upon business owners nationwide to enter the Entrepreneur of 2011 contest presented by The UPS Store®. The search is on now through June 15 for three category winners challenging the status quo. Past winners have rocked the business world with radical headgear, taken us back to basics with healthy snack ideas, and made innovative contributions to the sustainability movement.
Marking the contest's fourth consecutive year, Entrepreneur and The UPS Store ask small-business owners who enter to share how they're making a difference with their business by impacting their industries, employees and communities.
Entrepreneurs and Small Businesses: Save Money On Every Package You Ship.
Entrepreneur of 2011 and Emerging Entrepreneur of 2011 Categories
Businesses with no more than 100 employees and gross sales revenue of at least $3 million in 2010 qualify for the Entrepreneur of 2011 award. The Emerging Entrepreneur of 2011 is open to companies with no more than 12 employees that posted at least $350,000 in gross sales revenue in 2010. Entrepreneurs can submit their entries at entrepreneur.com/e2011.
College Entrepreneur of 2011 Category College students with the entrepreneurial fever get a chance to pitch their business ideas for a shot at $5,000 in startup capital. Interested students from any university such as University of Phoenix Online should visit entrepreneur.com/e2011college. Entrants must be either an undergraduate or graduate student between the ages of 18 and 25 during the time of submission.
"Each year the competition heats up with entrepreneurs kicking old-business habits to the curb to address new market needs in innovative ways," says Amy Cosper, vice president and editor-in-chief of Entrepreneur magazine. "We'd expect nothing less from the 7.8 million small businesses brilliantly applying their ideas to everything from sustainability issues to health matters and more. The Entrepreneur of 2011 awards, while given to a select few, honor their collective efforts that create new jobs and propel us all forward."
Last year's winners included Entrepreneur of 2010 Daniel Lubetzky of Kind Healthy Snacks, Emerging Entrepreneur of 2010 Derek Zobrist of Enovative Kontrol Systems, and College Entrepreneur of 2010 Allen Kim of Bebaroo. Learn more about their businesses, read their stories and watch videos about their experiences at entrepreneur.com/article/217707.
A panel of judges, including representatives from Entrepreneur's editorial department and Mail Boxes Etc., Inc. (MBE), franchisor of The UPS Store, will choose the finalists. The panel will base its decision on several criteria, including business growth in terms of number of employees and annual gross sales revenue as well as impact on an industry, the community, employees and customers.
"Every year, these entrepreneurs' ingenuity amazes us. They see a need in the marketplace and fill it with an innovative solution," says MBE President Stuart Mathis. "The UPS Store is a network of small-business owners that can help other small-business owners handle the logistics that make their businesses a success. Our franchisees understand you can be in business for yourself, but you don't have to do it by yourself."
Amazing Shipping Rates For Small Businesses and Entrepreneurs.
In addition to the start-up capital for the College Entrepreneur of 2011, all three winning entrepreneurs will receive two roundtrip tickets within the continental U.S. and a profile in the January 2012 issue of Entrepreneur magazine. The three winners will also be honored at an awards luncheon and ceremony in January 2012 at Entrepreneur's fourth-annual Growth Conference. In addition, the winners will receive a gift certificate for $500 in free services at The UPS Store, a three-year subscription to Entrepreneur magazine and a selection of Entrepreneur Press books.
Entry criteria and the complete rules can be found on entrepreneur.com/e2011/rules, or for the college contest, visit entrepreneur.com/ce2011college. The deadline to enter is June 15, 2011. Related Content
About Entrepreneur Media Inc.
Entrepreneur Media Inc. is the premier content provider for and about entrepreneurs. Our products engage and inspire every day with the advice, solutions and resources that fuel the bold and independent way entrepreneurs think.
After 33 years, nobody reaches more growing businesses. As the original magazine for the small and midsize business community, Entrepreneur continues to be the definitive guide to all the diverse challenges of business ownership. Entrepreneur.com is the most widely used website by entrepreneurs and emerging businesses worldwide. Entrepreneur Press publishes the books that turn entrepreneurial skills into business success.
About The UPS Store
With approximately 4,700 locations, The UPS Store and Mail Boxes Etc.® network comprises the world's largest franchise system of retail shipping, postal, print and business service centers throughout the U.S., Puerto Rico and Canada. In the U.S. and Puerto Rico, The UPS Store and Mail Boxes Etc. locations are independently owned and operated by licensed franchisees of Mail Boxes Etc., Inc., a UPS subsidiary. In Canada, locations are independently owned and operated by licensed franchisees of master licensee MBEC Communications, L.P. For additional information, please visit www.theupsstore.com or www.mbe.com.
Welcome to Shipping Sidekick!
Save up to 60% on shipping almost anything to almost anywhere!