FreightCenter.com Launches New TMS Technology
FreightCenter.com, a nationwide provider of online freight and logistics services, announces the launch of their web-based transportation management system (TMS).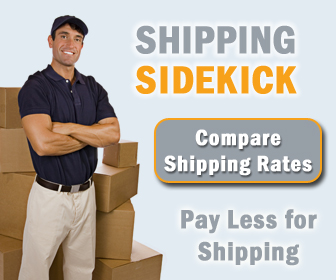 FreightCenter.com officially announces the launch of TMS proprietary technology aimed to offer a more complete solution than other TMS systems currently on the market. Packaged as an on-demand TMS service, clients can leverage the benefits of FreightCenter.com's advanced freight technology to streamline their supply chain. In addition and unique to this TMS platform is an entire front-end website packaged to help customers maintain control of their identity and quickly bring their business online.
"Our goal is to provide clients the ability to better manage their transportation spend in a more efficient manner than currently available TMS solutions," said Doug Walls, chief information officer for FreightCenter.com. "Our seamless service, innovative technology and complete front-end website packages ensure clients optimize operations to take their businesses to the next level."
Fast, Free Freight Shipping Quotes
The FreightCenter.com TMS offers complete back-end technology that includes custom rates, automated quoting, booking, scheduling, and tracking, a built-in CRM system, flexible and secure controls for users and customers, and extensive reporting. Fully-functional front-end customer websites allow companies to offer online transportation solutions for their customers using the visibility of their own branding and identity. Offering open browser capability, the FreightCenter.com TMS also works with iPhone®, iPad™, and Android™ mobile devices.
System highlights include: * Complete, customized rating and booking system
* Fully functional turnkey websites quickly up and running
* Comprehensive, customizable back-end technology platform
* Built-in CRM allows all aspects of customer and user managements
* Extensive paperwork, invoicing, and reporting for users and customers
* Integrated with SMC³ RateWare ® XL and CarrierConnect™ with access to PC*MILER
This revolutionary technology is already creating industry buzz with numerous clients lining up to implement the cutting-edge new system. First demonstrations will occur during company exhibition at the TIA 33rd Annual Convention and Trade Show taking place April 6-9th at the Loews Royal Pacific Resort at Universal Orlando. More information can be found online at http://www.freightcenter.com.
The Orbiz of Freight Shipping. We Compare The Rates Of Dozens Of Freight Shipping Companies So You Don't Have To.
About FreightCenter.com
FreightCenter.com is a third-party freight and logistics company using web-based tools to deliver instant freight shipping solutions directly to both individuals and businesses. FreightCenter.com offers shipping options for LTL, truckload, international, rail and air shipping based on their specific needs. Combining innovative technology with automated shipping tools to include instant quoting, booking and tracking, FreightCenter.com is one of the fastest growing freight transportation companies. Based out of the Tampa Bay area since 1998. More information can be found at www.freightcenter.com.
Welcome to Shipping Sidekick!
Save up to 60% on shipping almost anything to almost anywhere!