The Cheapest Moving Companies Are Not Always The Best Moving Companies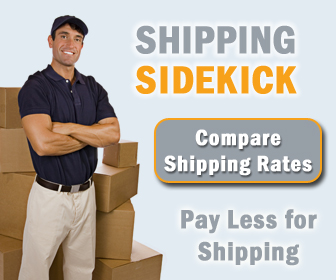 Moving is never fun, but it shouldn't be a rip-off.
Yet that's exactly what many experience when they are quoted one price on their move, but end up being charged more. Since the mover has all your worldly possessions locked in their truck, it's hard to argue out of such as situation.
John Bisney, spokesman for the American Moving & Storage Association, advises that to avoid such a situation the cheapest option isn't always the best.
"It's one thing to go online and shop for the lowest price for a pizza or a lamp," Bisney said. "But when you're talking about people who you don't know coming to your house, loading everything you own onto a truck, and putting a padlock on it and driving away, maybe you want to check them out a little bit."
Bisney has a clear stake in encouraging people to spend more on moving, but it's a valuable point.
Cheap Moving Company Rates. Quality, Pre-Screened Companies.
Here are more tips from Bisney and other moving experts.
Beware of rogue operators.
-- Instead of relying on a company's fancy website, see if it has a physical address and consider stopping in. If the company doesn't have any offices in your state, that isn't a red flag in itself, but Bisney recommends at least viewing the building with Google (GOOG)
-- If you're considering a company that does interstate moves, check whether it's registered as required with the Federal Motor Carrier Safety Administration, part of the U.S. Department of Transportation, at www.protectyourmove.gov .
-- If your company does only in-state moves, go to AMSA's consumer site, www.moving.org , and click on "State Moving Resources" to find out what's required in your state.
-- Also check www.moving.org for companies AMSA has screened and given its seal of approval, called ProMover.
Compare moving company rates.
-- Moving company rates can vary greatly between the moving companies for any given move. The only way to find the cheapest quality moving company is to compare the rates between companies. You can do this by contacting each company directly or with a service like Shipping Sidekick gives you the rates of a number of moving companies with one short form.
Consider signing up for a binding agreement, but still ask about extra fees.
-- With a binding agreement, you'll pay what the movers estimated, whether your shipment actually ends up weighing more or less than they guessed. With a non-binding agreement, the final price for moving services isn't determined until your shipment is loaded and weighed.
-- Even with a binding agreement, movers can tack on fees for moving into a dwelling on a steep hill or in a crowded city or with a lot of steps. If the movers need to bring in your stuff on a little shuttle instead of the giant truck it traveled in, that can cost $300 extra, for example. So ask.
Know your rights.
-- Federal law bars movers from charging you more than 110 percent of the original estimate for moving services, even under a non-binding agreement. But that limit does not include fees and extras like the shuttle.
-- Companies can't require full payment before final delivery, according to FMCSA, but Bisney said not to be scared off if a company asks for a down payment of 10 percent or less.
Consider insurance.
-- You'll have to pay extra for full liability, but the movers will be on the hook for any items that get lost or damaged, as long as they packed the items and you specifically list any particularly expensive items on shipping documents. AMSA recommends listing china, antiques and anything with a value of more than $100 per pound.
-- The "alternative level of liability" insurance is free, but the movers assume liability of only 60 cents per pound. So, according to AMSA, if you have a $1,000 stereo that weighs 10 pounds, your movers would be liable for only $6.
Don't forget your car.
-- Consider shipping it instead of racking up the miles by driving it. Your mover may ship your vehicle along with your other belongings, or you can opt for a company that specializes in moving vehicles. The cost can vary widely depending on how far you're moving. It could cost at least $1,000 to move your car across the country, but that's compared with roughly $1,500 in mileage and gas at current rates, plus your food and lodging along the way. Compare car shipping company rates here.
Welcome to Shipping Sidekick!
Save up to 60% on shipping almost anything to almost anywhere!