DHL Express and Nassau County Girl Scouts Send More Than One Million Girl Scout Cookies To US Troops Serving Overseas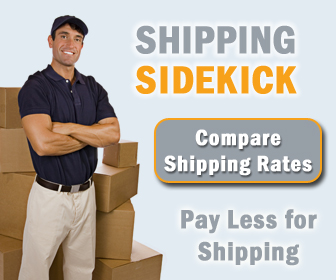 The Girl Scouts of Nassau County and DHL, the world's leading logistics company, have partnered together once again to deliver Girl Scout Cookies to U.S. military troops overseas. This morning at the Girl Scouts of Nassau County's Headquarters located in Garden City, NY, DHL Express picked up more than 45,000 boxes or more than one million Girl Scout Cookies to be transported to U.S. servicemen and women as a way to show appreciation for their valued service to our country.
"We could not be more proud to send a taste of home to the men and women serving our country," says Donna Ceravolo, Executive Director of the Girl Scouts of Nassau County. "A special thank you goes out to DHL, who for the past five years, has so generously donated their shipping services to us and guaranteed that our military troops receive their donated Girl Scout Cookies."
Cheap Overseas Shipping Through DHL
Today, Girl Scouts of all ages helped package the Girl Scout Cookie(R) cases for delivery into the DHL Express truck. Sergeant Robert Brent of the Nassau County Police Department sang the National Anthem, while The Nassau County Police Department Honor Guard, Pipe Band and Mount also took part in the ceremony. The Port Authority Police Department, Port Washington Police, Freeport Police, Hempstead Police, Garden City Police and MTA stood by ready to escort the truck to DHL's facility at JFK International Airport. From there, the Cookies will travel through DHL's air network for final delivery to military bases in Iraq and Afghanistan by the end of this week.
In addition, Nassau County Executive Edward P. Mangano was also present. He stated, "Our men and women in uniform leave their families and risk their lives to protect the freedoms that we hold so dear. These Girl Scout Cookies represent the well wishes and prayers of a grateful nation and the anticipation of a safe return. We hope that this little piece of home will bring joy to our soldiers who have not stood on American soil in months and, in some case, years while serving on their tour of duty."
During the ceremony Donna Ceravolo, Executive Director of the Girl Scouts of Nassau County and Steve Meadows, DHL Express - Director JFK Gateway thanked the community for their continued support of Operation Cookie.
Karsten Aufgebauer, Senior Vice President and General Manager for the Northeast Area at DHL Express comments, "We're pleased to put our international expertise and strong global network to good use by donating transportation services for Operation Cookie, which really brings pleasant reminders and a taste of home to our U.S. servicemen and women serving overseas. Since 2006, DHL has partnered with the Girl Scouts of Nassau County and donated its transportation and logistics services for the yearly Girl Scout Cookie drive supporting U.S. troops overseas."
DHL Express has been selected by the Department of Defense for service to numerous locations around the globe based on the extensive service capabilities and "first in market" approach provided in support of US servicemen and women. DHL Express provides regular support for several charitable projects serving U.S. servicemen and women, including its partnership with "Pizzas 4 Patriots" and the yearly "DHL Operation Holiday Cheer" holiday care package program.
Ship Your Package Overseas Now. Great Rates, Super Fast Service. Give It A Try The Next Time You Ship A Package You Really Care About.
This Cookie donation is made possible due to the Girl Scouts of Nassau County "Operation Cookie" program. Operation Cookie offers customers the opportunity to help lift the spirits of servicemen and women by purchasing extra boxes or cases of Cookies to donate to the U.S. Military. Donations are still being accepted. For more information contact the GSNC Cookie Cupboard at 516 741-2550 at ext. 246 or visit www.gsnc.org.
DHL - The Logistics company for the world
DHL is the global market leader in the logistics industry and "The Logistics company for the world". DHL commits its expertise in international express, air and ocean freight, road and rail transportation, contract logistics and international mail services to its customers. A global network composed of more than 220 countries and territories and about 275,000 employees worldwide offers customers superior service quality and local knowledge to satisfy their supply chain requirements. DHL accepts its social responsibility by supporting climate protection, disaster management and education.
DHL is part of Deutsche Post DHL. The Group generated revenue of more than 51 billion euros in 2010.
For more information: www.dhl-usa.com
The Girl Scouts of Nassau County
Girl Scouts of Nassau County builds girls of courage, confidence and character. Girl Scouting in Nassau County creates an accepting and nurturing environment, which gives girls a chance to build character and develops leadership skills for success in the real world. In partnership with committed adult volunteers, girls develop qualities that will serve them throughout their lives, like strong values, social conscience, and conviction about their own potential and self-worth. With nearly 22,000 girl and 7,000 adult members, Girl Scouts of Nassau County has become the preeminent organization and leading authority for girls. The organization, now in its 99th year, continues to make the world a better place one girl at a time.
For more information on the Girl Scouts of Nassau County call Donna Rivera Downey 516 741-2550 at ext. 260, or visit www.gsnc.org.
Welcome to Shipping Sidekick!
Save up to 60% on shipping almost anything to almost anywhere!