Seattle Moving Company Gentle Giant Moving Company Announces its Sponsorship of the 25th Annual Windermere Cup Regatta, Hosted by Windermere Real Estate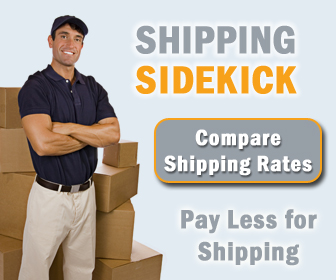 Seattle moving and storage company Gentle Giant Moving Company today announced that it is a sponsor of the Windermere Cup Regatta, an international rowing event celebrating its 25th anniversary this year. The company, with locations in Seattle, Wash., and eight other states, will host a hospitality tent for Windermere Real Estate agents and their guests. This is the first time Gentle Giant has sponsored this annual event.
Under the terms of the agreement, Gentle Giant's Seattle moving company will receive extensive brand recognition across a variety of Windermere Cup marketing vehicles at the world-class regatta. The regatta, now an annual tradition for the city of Seattle and the surrounding region, draws thousands of spectators and more than 700 rowers.
A primary marketing approach for Gentle Giant is to create brand awareness and generate leads by forming personal relationships with area real estate agents, as well as associating itself with athletic competitions. The 31 year old company was founded by a rower and has employed numerous competitive rowers, including Olympic medalists. Gentle Giant is entering its fourth year of operation in Seattle and is pursuing a national growth strategy based on opening branch locations in new markets. The company most recently opened a branch location in San Francisco, Calif.
"Pairing Gentle Giant with the Windermere Cup is a privilege and a wonderful opportunity for our business," said Larry O'Toole, Founder & CEO of Gentle Giant and long-time competitive rower. "Both organizations promote athleticism and teamwork, and I am incredibly proud we become a sponsor of this famous rowing event that brings so much excitement to the rowing and Seattle community."
The Windermere Cup Regatta will take place on May 7th along the Montlake Cut 2000m Rowing Course. Gentle Giant employees will be greeting Windermere Real Estate agents and their guests and will display a branded purple, gold and green Gentle Giant vehicle near the Canoe House, which provides optimal viewing of the entire race course.
About Gentle Giant Moving Company, Inc.
Founded in 1980 and headquartered in Somerville, Massachusetts, Gentle Giant is a premier residential and commercial mover, offering local moving, interstate moving, and international moving. Gentle Giant offers storage facilities and dispatches crews from its seventeen offices in Massachusetts, New York, New Hampshire, North Carolina, Rhode Island, Virginia, Washington, DC, Washington state and now California. Named one of the Boston Globe 100's Top Places to Work in 2008, Boston Business Journal's Best Places to Work in Massachusetts in 2004, 2005, and 2006, winner of the 2006 International Torch Award for Marketplace Ethics by the Better Business Bureau, winner of the Better Business Bureau's Torch Award for Excellence in 2002, 2003, 2005 and 2008, nine-time winner of Boston Magazine's "Best of Boston," six-time winner of The Improper Bostonian's "Boston's Best Moving Company" award, eight-time winner of the Angie's List "Super Service" award, and 2007 Top Small Workplaces award from the Wall Street Journal and Winning Workplaces, the company's services include craning, piano moving, complete packing and unpacking services, furniture and art restoration and conservation, and other related services. For more information, please call (617) 661-3333 or visit the company online at http://www.gentlegiant.com.
About Windermere Real Estate
Windermere Real Estate is ranked as the largest independent real estate company in the West, with over 300 offices and 7,000 agents serving communities in Arizona, California, Hawaii, Idaho, Montana, Nevada, Oregon, Utah and Washington. The Windermere family has a proud heritage of serving our neighbors via the Windermere Foundation which funds services for low-income and homeless families. Since 1989, the Windermere Foundation has contributed more than $22 million towards improving lives in the communities where we live and work. For more information, visit http://www.windermere.com.
Welcome to Shipping Sidekick!
Save up to 60% on shipping almost anything to almost anywhere!