A-1 Auto Transport Partners with Cars.com to Offer Users Safe And Reliable Car Shipping for New Car Buyers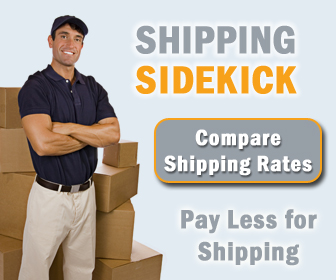 A-1 Auto Transport has been a leading auto transport provider for the past two decades and has now teamed up with Cars.com as their premier partner in the auto transport industry.
For over 22 years, A-1 Auto Transport has been providing a reliable means for the shipment of vehicles between individuals, dealers, and manufacturers alike. "Here at A-1 Auto Transport, we pride ourselves on being able to deliver a quality and customer friendly experience," said A-1 Auto Transport Marketing Director, Joe Webster. "We couldn't be more pleased with the Cars.com partnership." Webster went on to say. "We only affiliate with companies who are as committed to quality and customer service as we are, and Cars.com definitely meets that standard."
A-1 Auto Transport's newly redesigned and innovative website can be found by clicking on the link at Cars.com.
The newly updated website allows for users to compare a variety of price quotes from the biggest auto transport companies in the business. A-1 Auto Transport's no hassle, no obligation, free online auto transport quote system is a great way to ensure that you get the best deal possible for your auto shipment.
Another user friendly feature which A-1 Auto Transport provides is real-time GPS tracking on all of their carrier trucks. This tool allows the user to sit in the comfort of their home, and with the mere click of a button, watch as their vehicle safely navigates its way through the transport process.
Cars.com has been providing an amazing online car shopping experience to buyers for years and A-1 Auto Transport looks forward to extending their services to the many loyal Cars.com customers, making Cars.com your one stop online shop for purchasing and shipping your new vehicle.
In the same fashion that Cars.com puts auto buyers in touch with sellers, A-1 Auto Transport puts users in touch with the most reputable auto transport providers in the industry.
Visit the A-1 Auto Transport website today to take advantage of their no hassle, no obligation free online auto transport price quotes.
Welcome to Shipping Sidekick!
Save up to 60% on shipping almost anything to almost anywhere!