FedEx Delivers Gifts For Mothers Day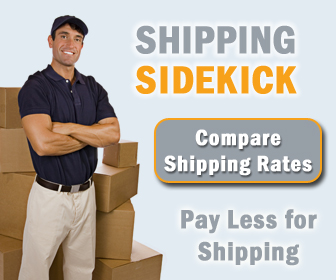 Many moms could be feeling left out this Mothers Day if their loved ones don't double check the calendar this year. A survey issued by FedEx Corp. (NYSE: FDX) found that Mother's Day landing on the earliest possible date – Sunday, May 8 - in 2011 could stand in the way of gifts being sent to Mom on time this year.
The number one reason Mom may find herself without a gifts for Mothers Day is because her loved ones simply don't know the date of the holiday. This year, nearly half of Americans (44 percent) think that Mothers Day falls after May 8th and 10 percent simply don't know which date it is. This – along with the fact that 43 percent of Americans admit to sending or giving gifts for Mothers Day after the date has passed – foreshadows disappointment to come on May 8. The primary reasons given by Mothers Day delinquents are that they have forgotten the date of Mothers Day (24 percent) or shipped their gifts too late (10 percent).
Ship Gifts For Mothers Day For Up To 60% Less. Overnight Shipping Available.
FedEx to the Mothers Day Rescue
Luckily, FedEx offers a wide variety of shipping solutions to help gifts for Mothers Day arrive on time, particularly for the approximately one-third (31 percent) of Americans who live more than 100 miles away from their mothers:
FedEx Express is once again teaming up with ProFlowers to provide overnight Mothers Day flower delivery on Sunday, May 8. As part of an ongoing commitment to their customers, FedEx and ProFlowers are working together to deliver flowers and gifts on Mothers Day itself. Customers may order a gift from a special collection of flowers and gifts at ProFlowers.com until late afternoon on Saturday, May 7 for delivery to many locations on Sunday, May 8.

And, for the nearly half of Americans (46 percent) who shop for gifts for Mothers Day two to seven days before the holiday and plan to ship their gifts to Mom, FedEx offers a variety of shipping options:

Packages shipped using FedEx Ground or FedEx Home Delivery are delivered within one to five business days. For those who plan ahead, the deadline for shipping Mothers Day gifts with FedEx Ground is Saturday, April 30.

FedEx Express offers FedEx Overnight, FedEx 2Day and FedEx Express Saver (three-day) shipping services to accommodate those who wait a bit longer to select and ship a gift for Mom. The latest deadline for shipping with delivery in time for Mothers Day is Friday, May 6.

Gift givers who plan to deliver their gifts for Mothers Day in person (51 percent, the majority) may have the most options. Not only will they have plenty of time to order gifts online to ship to their homes, but they could also consider customizing the gift at FedEx Office locations – a popular trend according to a related survey from FedEx Office set for release later this week.
Mothers Day is one of the busiest periods of the year for FedEx. During the week of Mothers Day, FedEx expects to make hundreds of thousands of deliveries on top of its average daily volume of 8.5 million shipments. In addition to the deliveries FedEx Express will be making for ProFlowers on May 8, FedEx will deliver millions of pounds of flowers, chocolates, teddy bears and other gifts during the week leading up to Mothers Day.
Welcome to Shipping Sidekick!
Save up to 60% on shipping almost anything to almost anywhere!