UPS to Become First International Shipping Company to Add EVAS Safety Gear
Company Adopts Joint Task Force Recommendation; Pilots and UPS Continue Research into Tiered Solutions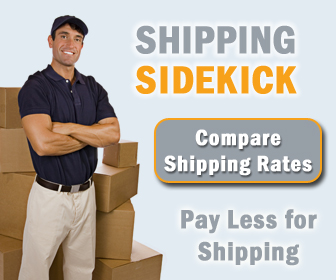 UPS today announced it would equip its air fleet with the Emergency Vision Assurance System™ (EVAS), becoming the first international shipping company to take such a step. Installation of the enhanced safety equipment comes at the recommendation of the Joint UPS-Independent Pilots Association (IPA) Safety Task Force
"Safety ownership is a core value at UPS," said UPS Airlines President Mitch Nichols. "We have long been committed to protecting our employees, aircraft and customers' shipments and this new equipment will add yet another layer of safety."
"Since forming the safety task force last fall, the IPA and UPS have mobilized quickly to research and recommend fire safety enhancements," said IPA and Safety Task Force member Capt. Bob Brown, lauding the level of cooperation between union and company. "EVAS is an important step forward."
Looking For An International Shipping Company? Start Here. Low Rates, Fast Service.
In the event of smoke in the cockpit, EVAS helps maintain a pilot's critical field of vision by displacing the smoke with a transparent Inflatable Vision Unit (IVU).
"EVAS allows pilots to see their flight path, vital instruments and perform the key tasks of flying in dense-smoke situations," said Bertil Werjefelt, the president of Vision Safe, which manufactures the device. "It's a real safety enhancement and we're very pleased to be working with UPS Airlines."
Installation is expected to begin with UPS's B-767 fleet, after which the equipment will be added to the primary over-water aircraft, the B-747-400 and MD-11 used UPS as an international shipping company. Full fleet equipage will be a multi-year process as the company works to obtain proper certifications and cycle aircraft through modification.
UPS and the IPA will continue their joint safety and fire mitigation efforts, evaluating current and emerging types of technology and equipment.
More Information
About VisionSafe
VisionSafe Corporation was formed to explore various new ways to provide vision for individuals in common land and air environments as well as marine, submarine and scuba diving environments. In the process, the company developed and patented the EVAS system for pilots who might have to deal with smoke in a cockpit. The system has been certified by the Federal Aviation Administration since 2001.
About the IPA
The Independent Pilots Association was founded in 1990 and is the collective bargaining unit for the 2,800 pilots who operate UPS Airlines. It is headquartered in Louisville.
About UPS
UPS (NYSE: UPS) is an international shipping company and a global leader in logistics, offering a broad range of solutions including the transportation of packages and freight; the facilitation of international trade, and the deployment of advanced technology to more efficiently manage the world of business. Headquartered in Atlanta, UPS serves more than 220 countries and territories worldwide. The company can be found on the Web at UPS.com and its corporate blog can be found at blog.ups.com. To get UPS news direct, visit pressroom.ups.com/RSS.
Welcome to Shipping Sidekick!
Save up to 60% on shipping almost anything to almost anywhere!