DHL Global Logistics Goes Green at Nashville's First LEED Certified Facility
DHL Express, DHL Global Forwarding relocate to share new space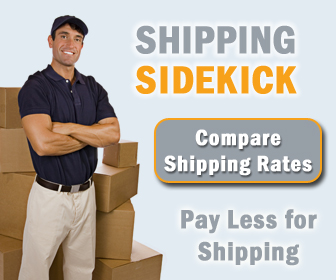 DHL Global Logistics, the world's leading logistics company, today announced that its DHL Express and DHL Global Forwarding operations in Nashville relocated to share a LEED certified, environmentally efficient facility at Ameriplex at Elm Hill. The move to the 31,000 square foot space, effective Monday, April 25, 2011, supports DHL's GoGreen Program which includes a quantified target to improve its carbon efficiency by 2020.
Nashville's first LEED certified facility offers numerous environmentally efficient features, including interior lights on occupancy motion control, exterior solar powered lights, and more water efficient bathrooms. The building also includes a rainwater capture system for watering outside plants and a roof equipped with sun reflective materials to reduce cooling needs during warmer months.
Get a DHL Global Logistics Instant Account. Start Shipping Now.
The new facility enables DHL Express and DHL Global Forwarding to also take advantage of the strategic location adjacent to three interstates: I-24, I-40 and the Briley Parkway, allowing both companies easier access to clients in the Middle Tennessee-area. DHL Express will utilize the space as a pickup and delivery facility for international import and export express shipments, while DHL Global Forwarding will support customers with air, ocean and domestic freight forwarding solutions as well as customs brokerage services. DHL signed a five-year lease on the space at 1508 Elm Hill Pike.
As part of its GoGreen strategy, DHL Global Logistics has a variety of programs in place to support energy conservation and use facilities more efficiently. DHL Global Forwarding launched its lighting retrofitting, training and recycling initiatives throughout the Americas region last year. Other GoGreen initiatives focus on optimizing the fuel efficiency of the company's aircraft and vehicles as well as continuing research on alternative fuels. Last month, DHL Express began rolling out an all "green" fleet of commercial delivery vehicles in Manhattan to help reduce its impact on the city's environment. All DHL business units offer "green" environmental carbon shipping services, providing customers with the opportunity to offset the carbon emissions of their shipments.
Further information on DHL's corporate responsibility programs can be found on the following Deutsche Post DHL and DHL Express USA websites: dp-dhl.com/responsibility and dhl-usa.com/responsibility.
Save Up to 60% on DHL Global Logistics Shipping.
About DHL Global Logistics
DHL Global Logistics is the global market leader in the logistics industry and "The Logistics company for the world". DHL commits its expertise in international express, air and ocean freight, road and rail transportation, contract logistics and international mail services to its customers. A global network composed of more than 220 countries and territories and about 275,000 employees worldwide offers customers superior service quality and local knowledge to satisfy their supply chain requirements. DHL accepts its social responsibility by supporting climate protection, disaster management and education.
DHL is part of Deutsche Post DHL. The Group generated revenue of more than 51 billion euros in 2010. For more information: www.dhl-usa.com
Welcome to Shipping Sidekick!
Save up to 60% on shipping almost anything to almost anywhere!