Pilot Freight Services Reports Strong Revenue Growth in First Quarter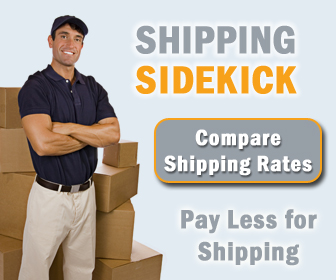 Pilot Freight Services, a worldwide provider of transportation and logistics services, today announced its fifth consecutive quarter of strong revenue growth. The company reported revenue of $114.7 million for the quarter ending March 30, 2011, a 34 percent increase over the same period in 2010. The company shipped more than 146.4 million pounds of freight, a 16 percent year-over-year increase. This continued momentum for Pilot extends its record-setting performance of 2010 : and indicates that another record year is at hand in 2011.
Pilot's automotive group saw its highest revenue numbers since being formed in 2007, up 13 percent from 2010. Additionally, the company saw strong growth from its national accounts, international and government business units.
Freight Shipping Services At Wholesale Prices. Compare Our Freight Shipping Rates Now with a Fast, Free Quote.
"This was the best first quarter in Pilot's 40-year history, and puts us on pace to set new revenue records in 2011. The strong demand we are seeing from customers, and our continued double-digit revenue growth is a testimony to our value-added business model," said Richard Phillips : , chief executive officer of Pilot. "Our team continues to do an incredible job servicing our customers and developing new business to sustain this aggressive growth."
About Pilot Freight Services
Pilot Freight Services, Inc. is a full-service transportation and logistics provider with over 75 locations throughout North America. Pilot is also a founding member of the World Freight Alliance (WFA), operating in more than 190 countries worldwide. The company's freight forwarding services encompasses every mode of transportation, including air, ground, and ocean, serving all corners of the globe. Pilot's logistics programs offer a complete line of expedited and time-definite services, international shipping solutions, product warehousing, and inventory management. In addition, Pilot's online shipment navigator, CoPilot, makes online shipping fast, convenient, and secure. Learn more about Pilot Freight Services at www.PilotDelivers.com
Welcome to Shipping Sidekick!
Save up to 60% on shipping almost anything to almost anywhere!