Con-way Freight Battles Driver Shortage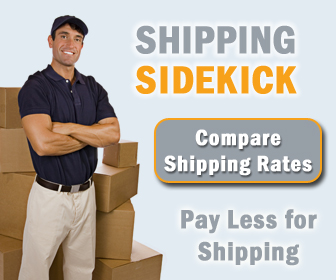 The U.S. trucking industry is currently suffering from a shortage of qualified commercially licensed truck drivers.
Con-way Freight is tackling the problem head on across the country with the creation of a driver apprentice program.
Darrin W. Black, service center manager for the Con-way Freight hub in Plainfield, said the local operation is heading into its fifth cycle of driver training.
"We have a shortage of drivers because of the economic downturn," Black said.
During the worst part of the downturn, the U.S. trucking industry lost more than 150,000 jobs because of the slow recovery, cutbacks, and tighter U.S. safety regulations for drivers.
"And many people, myself included, were not encouraged to go into trucking," he said. "People encourage their kids to become doctors and attorneys — not truck drivers. But driving is a skilled trade and in a short time a driver in good standing can quickly be on the way to a new career."
Nearly a year ago, Con-way Freight started its own driver training program to help build up their numbers of qualified drivers.
"And we want quality drivers," he said. "Our drivers' title is actually 'driver sales representative.' They see our customers sometimes on a daily basis. They help just as much to gain new business as our sales representatives."
Another advantage, he said, is that Con-way drivers are home every day. They either work overnight and are home during the day or work during the day and are home at night.
"That is a huge selling point for us," Black said. "And they deliver all kinds of things from retail goods to pharmaceuticals. Right now it's planting time and we're delivering a lot of seed corn and fertilizer."
Aaron McCormick started with Con-way Freight in 2006 and has been a driver since 1999. He's one of four driver trainers who run the apprentice program. He was recently profiled on the Hoosier Hot 50 at www.hoosierhot50.com. He is listed as number 19.
Employees of Con-way Freight can apply for the driver apprentice program after they have worked for the company for 30 days on the loading dock, McCormick said.
"The 30-day dock evaluation is a chance for them to learn what we do and earn money," McCormick said. "Leaning the dock work is so much of what a driver sales representative does. They have to know that first."
One of the perks to the training is that it's paid for by the company. Prior to the program, Con-way could only hire drivers who had attended truck driving school elsewhere and then train them in how their company works.
Fast, Free Online Freight Shipping Quotes. We Work With Over 200 of the Largest Names In The Freight Shipping Business.
"And this way, a dock worker can still work and have money coming in so they can still put food on the table and get the mortgage paid," Black said.
Commercial truck driving school can cost a student between $3,000 and $5,000 in tuition.
"They have to complete a minimum of 20 hours of training per week," McCormick said. "We like to see them doing close to eight hours a day or as much as they can personally handle. This is a great program for someone who wants to invest in themselves."
The Plainfield program had its first class in the fall and is getting ready to start its fifth session.
"We try to keep it at 12 to 15 per class," Black said. "That way, the driver trainers have plenty of one on one time."
When a driver completes the program, he or she will have a commercial driver license (CDL), a hazmat endorsement, and a doubles and triples endorsement.
A doubles and triples endorsement shows that a driver is qualified to pull multiple trailers or "pups."
One way to keep the classes successful is to weed out any participants who just can't cut it.
"We have a mid-term exam and if they fail any portion of the test they have to be removed from the class," Black said. "We cannot afford to let one person derail the course."
Con-way Freight is a national company. It opened its first facility in Indianapolis in 1984 and its Plainfield location 18 years ago, Black said.
"Our program graduates the absolute best students," McCormick said. "We even teach them handheld computer technology similar to what you might see at FedEx."
McCormick said one of this students was beginning a whole new career.
"One of the guys, Larry Marshall, had been in the newspaper industry for 38 years," he explained. "Then his newspaper wasn't there anymore and he started a new career. He said he would not trade this training for anything. That is the kind of positive feedback we're getting."
Black said the best way to become involved in the Con-way program is to visit the company's website at www.con-way.com.
Welcome to Shipping Sidekick!
Save up to 60% on shipping almost anything to almost anywhere!