U.S. Postal Service Expands to 100,000 USPS Locations
Find Nearest Neighborhood Site at www.uspseverywhere.com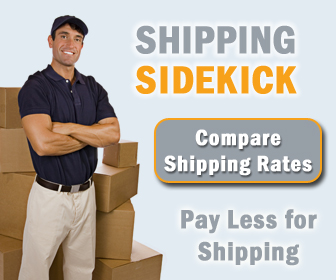 With nearly 100,000 places to buy stamps, ship a package or renew a passport, the U.S. Postal Service is expanding customer access to its products and services with more USPS locations. It's not about brick-and- mortar Post Offices anymore, as postal products move online and into retail outlets, grocery stores, office supply chains and pharmacies.
Responding to changing customer needs and a business plan that calls for expanding access to Postal Service products, stores including Costco and Office Depot are offering shipping and mailing services and serving as additional USPS locations.
According to Postmaster General Patrick R. Donahoe, the Postal Service is changing for the better.
"We're teaming up with hundreds of new stores so customers can do postal business at places where they already shop," Donahoe said. "Americans have more to do and less time to do it. We know simpler is better – online, on your mobile device, on your way, with an expertise that you can count on."
Customers can find dozens of USPS locations to purchase postal services within their neighborhoods by visiting an interactive map at www.uspseverywhere.com and typing in a ZIP Code. Using a simple icon guide designating stamps, shipping and packaging, PO Boxes and other services, customers can easily navigate to retail outlets, grocery stores, Automated Postal Center (APC) kiosks and Post Offices, among other options for USPS locations.
Save Money On Shipping. No Monthly Fees, No Minimums. Start Here If You Ship Things.
With Post Office hours usually ending by 5 p.m. or earlier, customers can send a Priority Mail Flat Rate Box and buy Forever stamps as long as the alternate sites are open – often as late as 9 p.m. Some sites are open 24 hours a day, seven days a week.
"We're creating easier, more convenient access to products and services when and where our customers want them," Donahoe said. "We're everywhere so you can be anywhere."
There are about 32,000 Post Office locations around the country that sell Postal Service products and services. There are more than 50,000 other locations selling postage stamps alone – the top product sold at Post Offices. With the additional shipping provider USPS locations added in, customers have about 100,000 USPS locations and ways to do business with the Postal Service.
Nearly 35 percent of the Postal Service retail revenue comes from expanded access USPS locations such as Costco, Office Depot, grocery stores, drug stores, APCs, ATMs and usps.com, open 24/7.
Welcome to Shipping Sidekick!
Save up to 60% on shipping almost anything to almost anywhere!