DHL Enhances Service Between the U.S., Middle East and Asia
New direct flights to meet growing demand along U.S. - Middle East and Asia - US trade lanes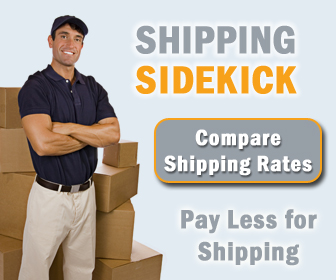 DHL Express, the world's leading cross-border express services provider, is expanding its global capabilities through new, next-day intercontinental flights between the U.S. and the Middle East and Asia-Pacific to the U.S. to meet increased demand along these trade lanes.
The new dedicated Boeing 747-400F plane operated by Polar Air Cargo will connect the DHL Cincinnati (CVG) hub with the Bahrain (BAH) and Hong Kong (HK) hubs, thus providing additional cargo capacity of 80 tons.
Starting June 7, the direct U.S - Bahrain flight will shorten delivery times for DHL customers by as much as one full day for shipments from the U.S. to Afghanistan, Bahrain, Iraq, Kuwait, Qatar and Saudi Arabia. "These ongoing improvements in the connectivity of our U.S. operation along key trade lanes like
the Middle East ensure continued service excellence for our customers while paving the way for profitable growth," said Ian Clough, CEO for DHL Express U.S. "Being positioned in Bahrain, a key entry point to the Middle East, our new route will provide additional capacity for U.S. exporters in the Oil and Gas, Technology, Communications, U.S. Government and other industries to reach key Middle East markets much more quickly."
Since its entry to the Middle East in 1976, DHL has provided the most extensive express and logistics services in the Middle East. DHL is the only courier company in the Middle East operating its own interregional air network with over 150 intra-regional flights each week connecting to airport DHL clearance facilities co-staffed with dedicated Customs officers for fast secure clearance within the DHL facilities. As the first international air express carrier to provide service to Iraq and Afghanistan, DHL also provides service to the U.S. Department of Defense at these locations and around the globe based on its extensive service capabilities and "first in market" approach provided in support of US servicemen and women.
Starting June 6, the new 747-400F will connect from Bahrain to Hong Kong, enabling customers to enjoy a later pick up time out of Hong Kong and the Pearl River Delta for overnight service to North America on the new flight's final leg from Hong Kong to Cincinnati.
DHL continues to expand its infrastructure in Asia Pacific with the construction of a new $175 million North Asia Hub situated at the Shanghai Pudong International Airport. The 57,000 sqm hub will be built on a total land area of 88,000 sqm, equipped with leading edge automated sorting systems. Construction is progressing according to schedule and is planned to open in early 2012.
"In upgrading our global infrastructure we are delivering on our promise to be the world's leading international cross-border express brand," said Ken Allen,
Ship Packages to Asia and The Middle East For Less. Fast, Free Online Shipping Rate Quote.
CEO of DHL Express. "We are thereby helping our customers get their goods significantly faster to their markets and making it easier for companies to access key industrial production centers."
About DHL
DHL is the global market leader in the logistics industry and "The Logistics company for the world." DHL commits its expertise in international express, air and ocean freight, road and rail transportation, contract logistics and international mail services to its customers. A global network composed of more than 220 countries and territories and about 275,000 employees worldwide offers customers superior service quality and local knowledge to satisfy their supply chain requirements. DHL accepts its social responsibility by supporting climate protection, disaster management and education.
DHL is part of Deutsche Post DHL. The Group generated revenue of more than 51 billion euros in 2010.
Welcome to Shipping Sidekick!
Save up to 60% on shipping almost anything to almost anywhere!