Canada Post Strike Forces Mail Delivery Suspension in Canada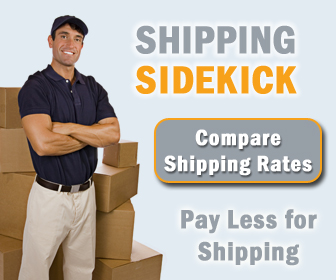 Canada Post strike 2011 update: Most Canadians will find their mailboxes empty Wednesday after Canada Post suspended operations across the country after 12 days of rotating Canada Post strikes by its 48,000 unionized urban workers.
The government-owned corporation said it was forced to declare the lockout late Tuesday night after the rotating work stoppages caused mail volume and revenue to drop significantly. The move halts nearly all mail delivery.
"While we'd hoped to avoid a disruption to service to Canadians, we feel we can't continue to let this drag on," Canada Post spokesman Jon Hamilton told the Canadian Press.
Need Something Delivered During The Canada Post Strike? We Can Help. Shipping To, From And Within Canada At Savings Up To 60%.
"It's having a huge impact on the business, it's having a huge impact on our customers and our employees and the time is now to get a deal with the union."
The post office estimated it lost C$100 million (US$97 million) after the largest rotating strikes took place Tuesday in Montreal and Toronto, where about 60% of the country's mail is handled.
The postal corporation also said talks with the Canadian Union of Postal Workers were at an impasse, with the two sides "far apart" on several key issues and no progress at the negotiating table for weeks.
"If we allow the uncertainty created by the rotating strikes to continue — and we've seen customers walking away from Canada Post — our ability to remain financially self-sufficient and not become a burden on taxpayers certainly is going to be in jeopardy," Hamilton said.
Union representatives reacting to news of the lockout said Canada Post's latest move was not entirely unexpected.
"I see it as a maneuver on the part of the corporation to try and get the government to legislate us back to work and legislate some type of unfavorable collective agreement on to us, as opposed to allowing the free and collective bargaining process to work itself out," said Gerry Deveau, CUPW National Director for the Ontario region.
The federal government had appeared to rule out back-to-work legislation earlier this week, but the nationwide Canada Post lockout could change that.
Canadians had already been feeling the effects of the labor dispute, not just from the rotating strikes, but because Canada Post had scaled back mail delivery in cities to Mondays, Wednesdays and Fridays before declaring the lockout. The union had said the reduction in delivery days was an attempt by the corporation to provoke a Canada Post strike.
Fast, Easy Online Canada Post Shipping Alternative. Get A Fast, Free Quote Now.
The current country-wide suspension of urban mail is likely to have a wider impact.
Although the labor dispute does not include rural postal workers, who fall under a different contract, the post office has acknowledged that a prolonged lockout could mean the rural carriers would soon have no more mail to deliver.
"There will be nothing moving through this country," said Deveau. "If the government doesn't intervene then I do see this potentially being a very long lockout."
Both sides have said they expect to continue negotiating through Wednesday to end the Canada Post strike.
Pensions, workplace health and safety and sick leave benefits have been some of the key stumbling blocks, Deveau said.
Meanwhile, Canada Post said it is still eager to reach a negotiated settlement.
"We certainly hope this is only a short-term measure," said Hamilton. "Unfortunately we have not been able to make much progress at the table and believe this is the best way to bring forward a timely resolution to the impasse."
Further updates on the Canada Post strike will be posted as more information becomes available.
Welcome to Shipping Sidekick!
Save up to 60% on shipping almost anything to almost anywhere!