The Post Office is Where to Buy Gift Cards
Gift Cards to Provide Customer Convenience and Revenue Opportunities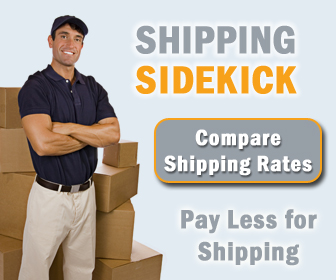 Recognizing the natural tie between the use of gift cards for gifting and the use of the mail for sending gift cards, the U.S. Postal Service is now selling "the most-requested holiday gift" at more than 1,800 Post Offices.
The new line of "open-loop" gift cards — so-called because they can be used at any merchant that accepts the card brand — is part of a two-year market test of the ability of gift cards to increase customer convenience and enhance Postal Service revenue by encouraging use of the mail. To take advantage of cross-selling opportunities, the gift cards are being sold at Post Offices that currently sell greeting cards.
"We are always looking for new ways to improve the customer experience and generate new revenue," said Kelly Sigmon, vice president, Channel Access. "Selling gift cards, greeting cards and stamps all at one location is a natural fit for our business model and a natural fit for our customers."
Need to Ship A Gift Card Overnight? Start Here. We Save You Money On Overnight Shipping.
According to Sigmon, the market test will expand to up to 3,000 additional locations — including locations without the greeting cards — in October 2011, to capture holiday sales. "Gift cards are the single most-requested gift, with 77 percent of consumers buying at least one gift card during the holiday season," Sigmon said.
While the Postal Service can expand the market test to other vendors, American Express is the first company to participate in the program. American Express Gift Cards will be sold in denominations of $25 and $50 and in variable-load denominations, with a minimum denomination of $25 and a maximum denomination of $100.
The Postal Service will operate only as a sales agent and will receive a negotiated portion of the purchase price of $3.95 for the $25 denomination; $4.95 for the $50 denomination; and $5.95 for the variable-load cards. American Express will provide all customer support.
The Postal Service receives no tax dollars for operating expenses, and relies on the sale of postage, products and services to fund its operations.
Welcome to Shipping Sidekick!
Save up to 60% on shipping almost anything to almost anywhere!