DHL Named Official Logistics Provider of Mercedes-Benz Fashion Week Swim in Miami
Transportation, Logistics Services Support Fast-Paced Fashion Industry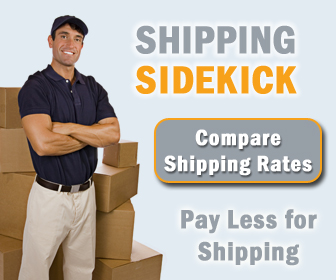 DHL, the world's leading logistics company, returns to South Beach as the Official Logistics Partner of Mercedes-Benz Fashion Week Swim, to be held at The Raleigh hotel, July 14 through July 18. This five-day event showcases the 2012 swimwear collections of 30 global designers. DHL is also the proud sponsor of the much-anticipated White Sands Australia runway show on July 15, where the resort-wear label will showcase its 2012 swimwear collection.
DHL continues to enhance its services for the fast-moving fashion industry where logistics support and the careful transport of designers¿ delicate masterpieces - from the design studio to the catwalk - are vital. DHL is the one-stop logistics and transportation provider of choice for the $250 billion fashion industry, offering a full suite of services that include an international air express network spanning more than 220 countries, air, ocean and ground freight services, supply chain and distribution management as well as extensive knowledge of customs and trade regulations.
"The fashion industry relies on speed and utilizes specialized services such as customs pre-clearances and door-to-door delivery directly to distribution centers. DHL gets everything from jeans, swimwear and couture fashions into the hands of consumers faster," said Wolfgang Giehl, Senior Vice President Corporate Brand Marketing. "The proximity of our Miami gateway to manufacturers and end-users in Latin America allows us to offer optimal transit times needed to move goods as fast as the latest style trends."
DHL Express recently enhanced its online Trade Automation Services (TAS) which provides comprehensive customs and trade data to help customers better navigate the complexities of international trade. In offering an end-to-end solution to fashion industry customers, DHL Global Forwarding allows manufacturers to ship finished goods to distribution centers and retailers by providing customs clearance capabilities with all duties paid in one simple solution. These improved services join DHL's already established Fashion and Apparel operations centers in major Asia Pacific markets to help apparel customers better manage the flow of materials from manufacturing to retailing points.
At this year's Mercedes-Benz Fashion Week Swim in Miami, DHL is proud to sponsor the White Sands Australia designer runway show on Friday, July 15. The Australian fashion and swimwear label is known for its seaside chic statement pieces. Designer Leah Madden uses her love of vintage icons and exotic destinations to create a style that is at once luxurious and carefree. White Sands Australia resort wear is available at high-end boutiques throughout Australia, the United States and Europe.
DHL also is giving one lucky fashionista an opportunity to attend the Mercedes-Benz Fashion Week Swim in Miami. Tuesdai Winstead, a fashion stylist from New York, was the grand prize winner of a DHL-sponsored contest held during February's Mercedes-Benz Fashion Week New York that will bring Winstead and a guest to the Miami runway event.
The Mercedes-Benz Fashion Week Swim sponsorship is part of a global relationship DHL maintains as the Official Logistics Provider for IMG Fashion Weeks around the world. DHL also sponsors fashion events in Milan, London, Mexico City, Berlin, Moscow, Mumbai, Toronto, Tokyo, Istanbul, New York, Zurich and Sydney.
About DHL
DHL is the global market leader in the logistics industry and "The Logistics company for the world". DHL commits its expertise in international express, air and ocean freight, road and rail transportation, contract logistics and international mail services to its customers. A global network composed of more than 220 countries and territories and about 275,000 employees worldwide offers customers superior service quality and local knowledge to satisfy their supply chain requirements. DHL accepts its social responsibility by supporting climate protection, disaster management and education.
DHL is part of Deutsche Post DHL. The Group generated revenue of more than 51 billion euros in 2010.
Welcome to Shipping Sidekick!
Save up to 60% on shipping almost anything to almost anywhere!