UPS Offering Early AM Service to More Zip Codes Than Anyone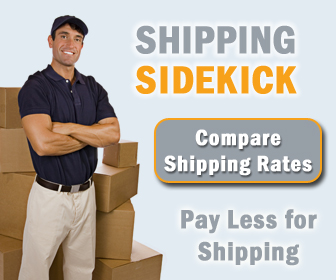 UPS (NYSE: UPS) today announced it has significantly expanded the number of locations in the United States that can receive delivery of UPS Next Day Air® Early A.M.® packages.
UPS has recently added or improved coverage on approximately 1,300 ZIP codes, which vaults UPS beyond all its competitors in offering guaranteed early morning delivery services. In the critical arena of delivering by 8 a.m., UPS now serves more ZIP codes and businesses than any other carrier.
UPS already serves more ZIP codes with regular 10:30 a.m. next-day delivery service than any other carrier.
"UPS understands that more than ever before, companies are seeking competitive advantages that will make them stand out in the marketplace," said Myron Gray, president, U.S. operations. "Earlier deliveries help our customers across the country meet urgent deadlines faster. This could mean a legal contract arrives in time for an early client meeting, a diabetes pump is delivered to a patient faster or a factory assembly line gets the critical part it needs to get back into operation more quickly."
Save Money On Early AM Overnight Shipping
With the expansion of the "early a.m." delivery area, more than three-quarters of all U.S. businesses now can receive guaranteed early morning deliveries. A complete list of the UPS Next Day Air Early A.M. ZIP codes with committed delivery times is available on ups.com.
UPS was the first express carrier to offer early morning delivery service some 15 years ago, responding to an accelerating pace of business and helping customers who faced expanding business geographies and more complex supply chains.
The U.S. expansion is the latest in a series of significant enhancements to UPS's global air network over the past year, including the opening of UPS's Shenzhen, China, intra-Asia air hub; expansion of UPS Express Freight service into Israel and Slovakia; the launch of next-day service from Hong Kong to Europe and a weekly direct flight from Guam to Hong Kong; an increase in air cargo capacity in Latin America, and an "around-the-world" express flight to Chengdu, China.
About UPS
UPS (NYSE: UPS) is a global leader in logistics, offering a broad range of solutions including the transportation of packages and freight; the facilitation of international trade, and the deployment of advanced technology to more efficiently manage the world of business. Headquartered in Atlanta, UPS serves more than 220 countries and territories worldwide. The company can be found on the Web at UPS.com and its corporate blog can be found at blog.ups.com. To get UPS news direct, visit pressroom.ups.com/RSS.
Welcome to Shipping Sidekick!
Save up to 60% on shipping almost anything to almost anywhere!