Purolator wins Third-Party Logistics Sustainability Award for its work with Echo Global Logistics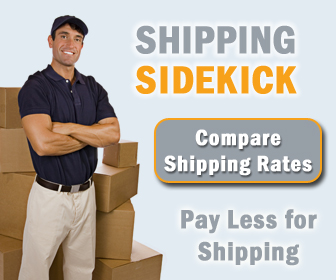 Purolator, Canada's leading integrated freight and parcel solutions provider, is pleased to announce that it was recently awarded Logistics Quarterly's 2011 Third-Party Logistics (3PL) Sustainability Award for demonstrating leadership in sustainable supply chain practices. Purolator received the prestigious award at Logistics Quarterly's Sustainability Study and Awards Symposium held in Toronto on July 14.
"We live and work in every neighbourhood in Canada," said Tom Schmitt, President and CEO of Purolator. "So it just makes sense that our dedicated team of 11,500 teammates are committed to our communities and the environment. We are also proud of our collaborative relationship with Echo Global Logistics and remain committed to finding environmentally sustainable solutions to get shipments across Canada and around the world."
Third Party Logistics Leaders In Canada. Let Us Shoot You A Quote To Show You How Much You'll Save.
As a non-asset based logistics provider, Echo leverages Purolator's comprehensive distribution network and environmentally friendly solutions to deliver on its commitment to customers. From freight consolidation services to electronic invoicing, Purolator's efforts in driving sustainable solutions across the supply chain have been instrumental in Echo's continued focus to reduce its carbon footprint
"Echo relies on its carrier relationships to achieve the sustainability goals of its clients," said Doug Waggoner, CEO of Echo Global Logistics. "Purolator's commitment and capital investment in environmental systems and technologies have enabled us to assist suppliers in achieving their green initiatives."
In addition to operating the largest green fleet in North America, Purolator has implemented a number of environmentally friendly initiatives, including a strict no-idling rule for its drivers, environmentally responsible packaging and a route optimization program that reduces overall distances travelled by vehicles.
Logistics Quarterly's Sustainability Study and Awards Program supports innovation in sustainability and celebrates Canadian and American business supply chain excellence. The awards program evaluates 3PLs on their strategic vision regarding corporate sustainability performance, as well as their economic, environmental and societal performance.
About Purolator Inc.
Purolator is Canada's leading integrated freight and parcel solutions provider. We are celebrating 50 years of delivering Canada and continue to expand our reach to more people, more businesses and more places across our country. We're proud of our Canadian heritage and of the company we've built. But most of all, we're proud of our people. Their talent and commitment have made us one of this country's most respected companies and admired corporate cultures. And it is our people who will ensure that we deliver Canada for the next 50 years.
Purolator is well-positioned for future growth and success in business and in the communities we serve. We are delivering Canada to and from more markets in the U.S., and growing globally in a sustainable manner while contributing to the well-being of the communities in which we live, work and play.
We Make Shipping To And From Canada Easy. Open An Account And Print A Shipping Label In Under 5 Minutes.
For more information on Purolator, visit: www.purolator.com.
About Echo Global Logistics
Chicago-based Echo Global Logistics is a leading provider of technology-enabled transportation and supply chain management services, delivered on a proprietary technology platform, serving the transportation and logistics needs of its clients. Echo's web-based technology platform compiles and analyzes data from its network of over 24,000 transportation providers to serve its clients' shipping and freight management needs. This year, Echo has procured transportation and provided logistics services for more than 22,700 clients across a wide range of industries, such as manufacturing, construction, consumer products and retail.
Welcome to Shipping Sidekick!
Save up to 60% on shipping almost anything to almost anywhere!